NEW BATH & KITCHEN PRODUCTS
the latest products to hit the bath & kitchen market so far in 2023.
Touchless handwashing solution
Bradley's WashBar featuring completely touchless handwashing technology is available with an expanding selection of finishes, shapes and options for creating beautifully customized and efficient commercial restrooms. WashBar's all-in-one design integrates soap, water and dryer in a single piece of durable cast metal in chrome or a selection of five other finishes. With LED lighting and easy-to-identify icons, the WashBar keeps soap, water and dryer in close reach for an accessible and intuitive handwashing experience.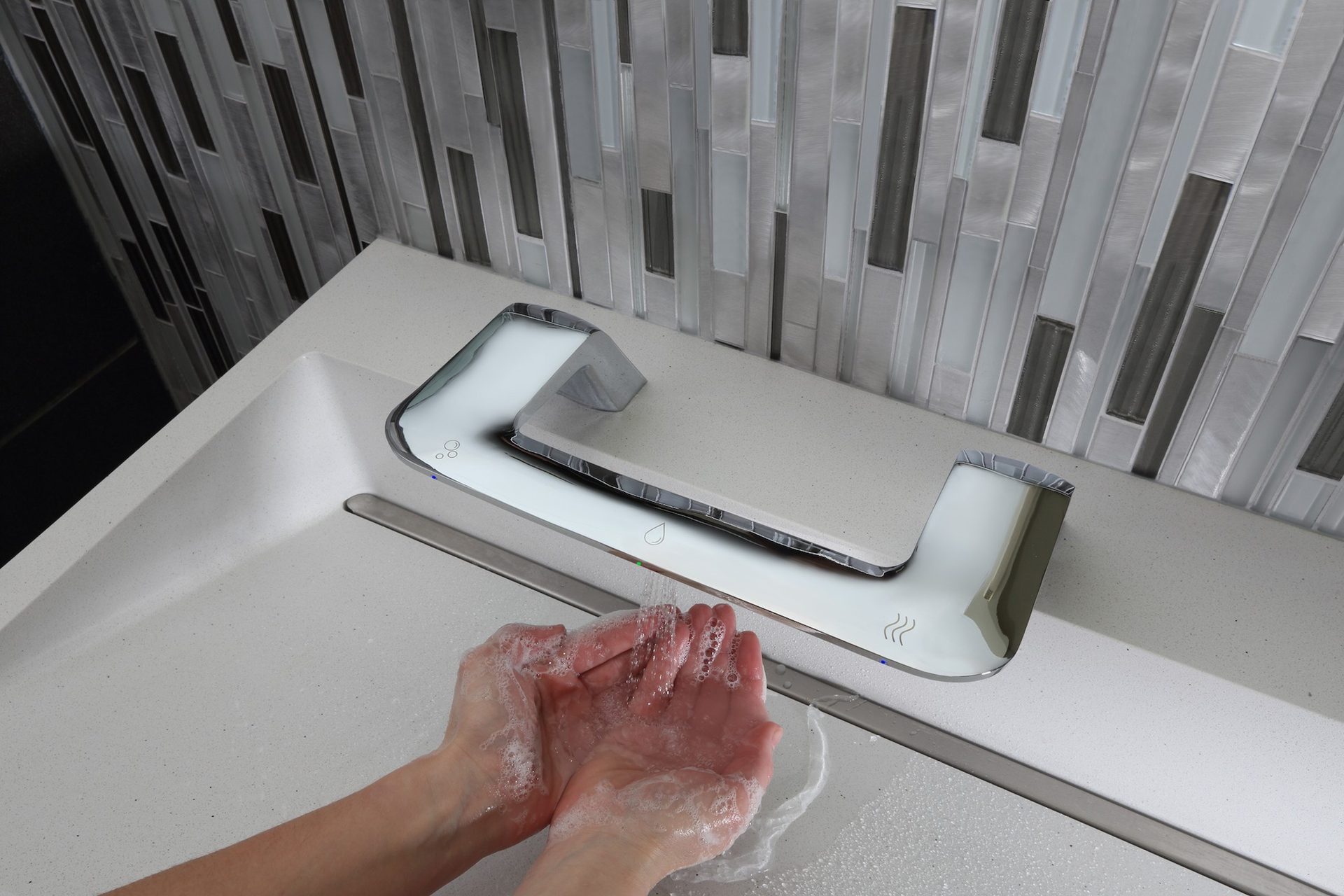 Steam shower control
The new iSteamX steam shower control from MrSteam combines Wi-Fi connectivity with unparalleled control over all features of your steam shower experience through a waterproof 7-inch full-color touchscreen display. iSteamX enables seamless access to popular apps, including Netflix, Pandora and ESPN, through the MrSteam Audio at Home system and is available in eight trim finishes.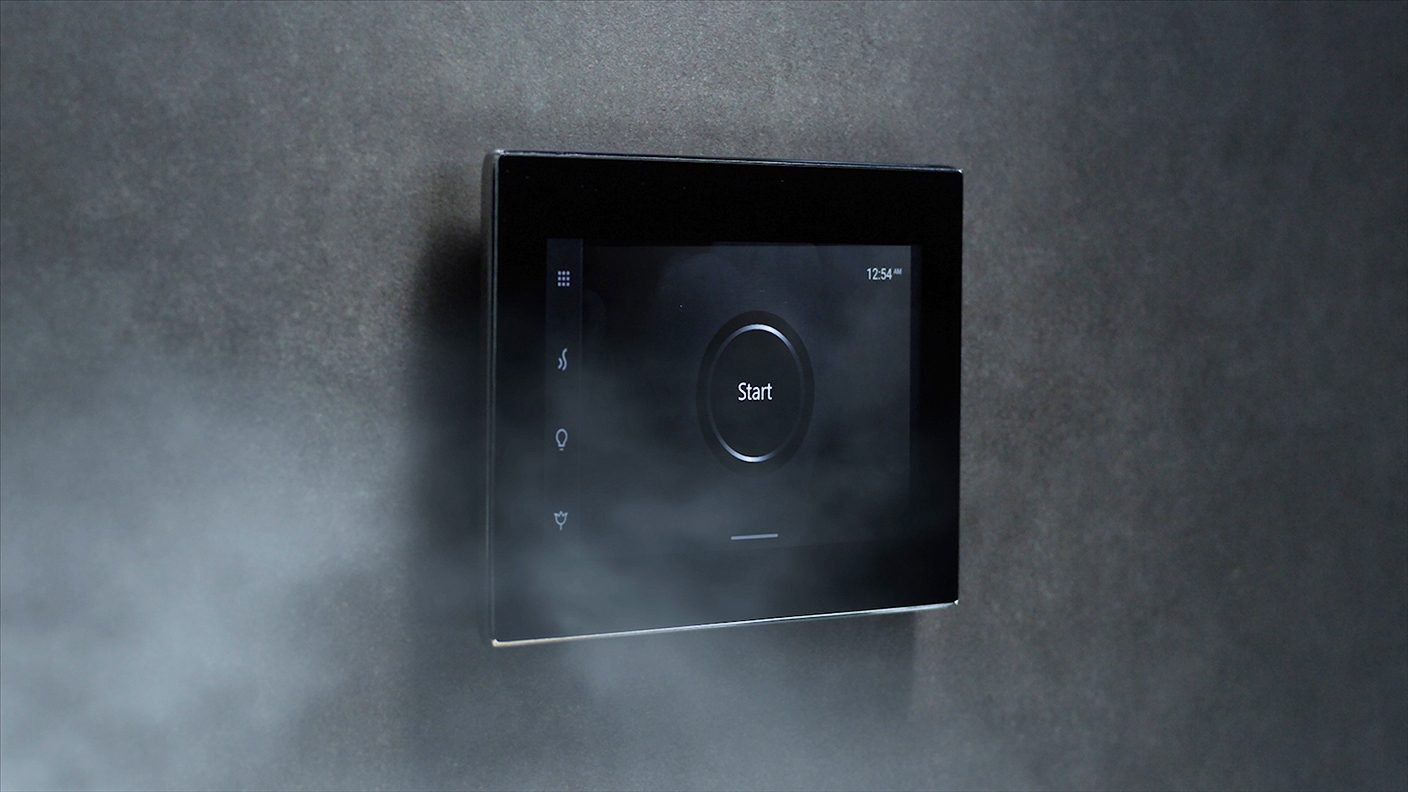 Pre-rinse kitchen faucets
Add a bit of spice to any kitchen with the Parma Pre-Rinse Single Handle Spring Pull-Down Kitchen Faucet's professional chef-inspired design. Offering modern flair with minimalist details, its high-arc, spring style neck and convenient pull-down spout extend cleaning reach. The ergonomically designed sprayhead features an easy-to-use toggle button that switches from steady stream to powerful spray. Single handle function streamlines the look, and integrated hot and cold supply lines ease installation.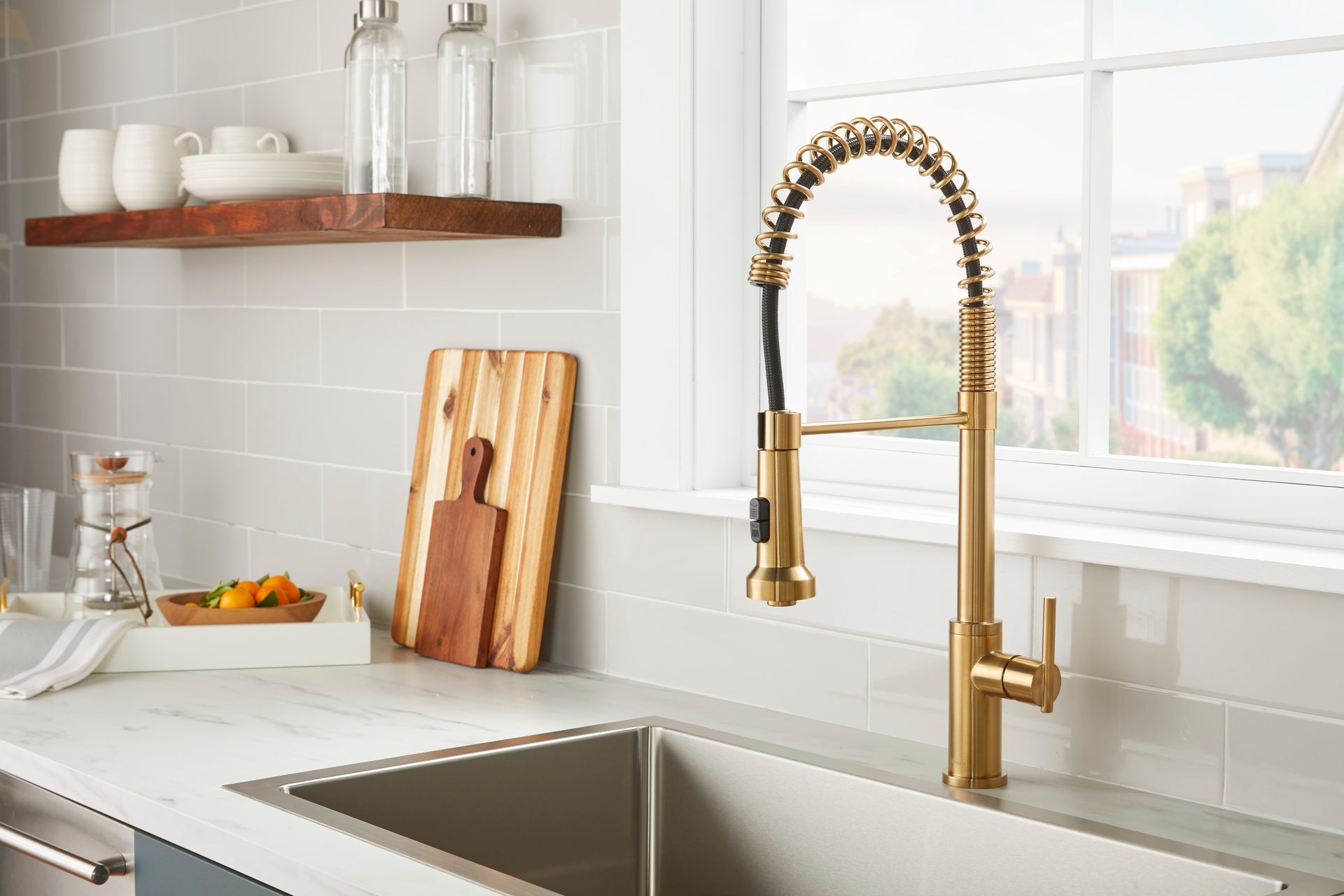 Bathroom faucet
The new in2aqua STRATA X faucet is influenced by contemporary, modern interior design: linear, generous, straight forward and with a little twist. STRATA fittings appear bold, but not big and as a new, puristic standard, both angular and with harmonious curves. The STRATA X reinforces the no-frills character with the square rosettes and puts the fitting in the foreground of the bathroom architecture. In addition to the tried-and-tested chrome and brushed-nickel surfaces that are typical of in2aqua, the series is now rounded off by a matte black that goes particularly well in design-oriented bathrooms.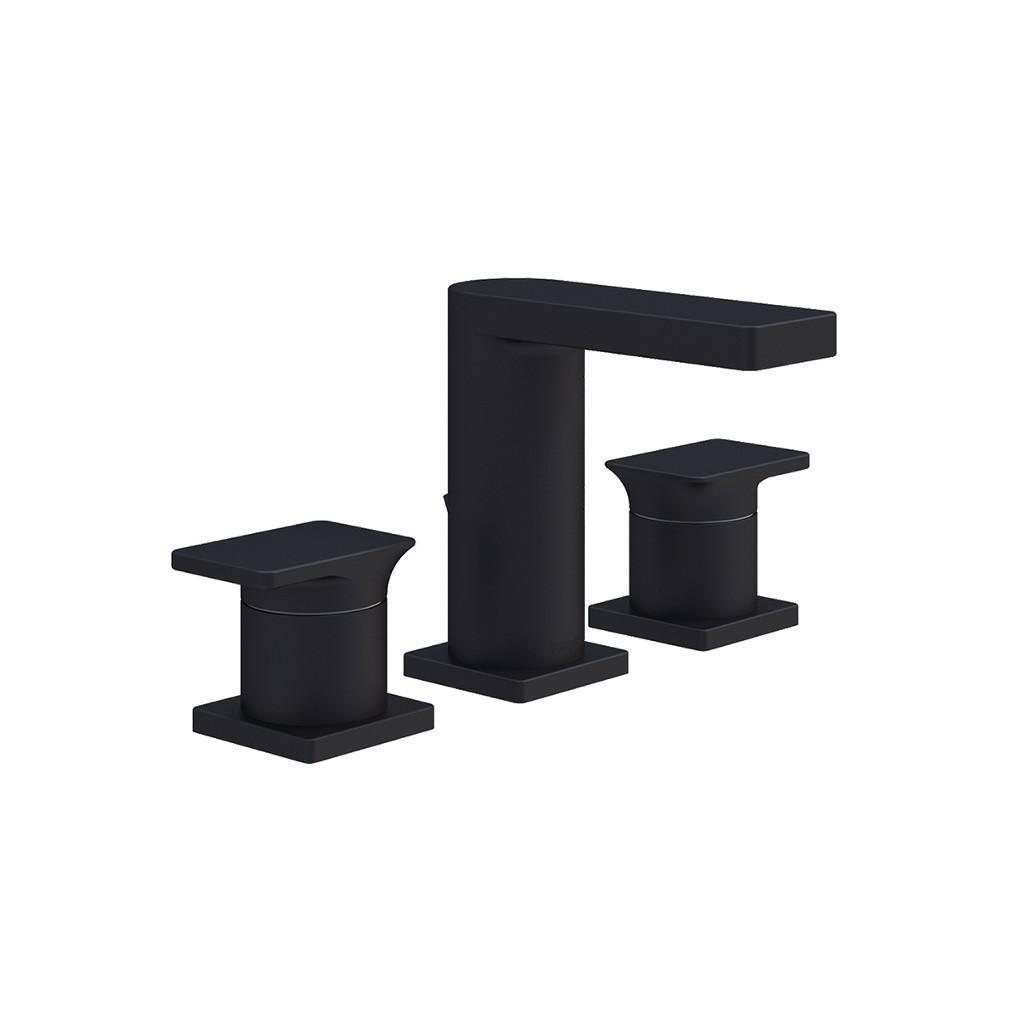 Smart toilet
Innate features an automatic open and close lid, automatic deodorization, and an automatic flush for a hands-free experience. Additional features include a nightlight, warm air dryer, and emergency backup flush to deliver a more comfortable and convenient bathroom experience. All functionality is controlled by an intuitive, handheld remote.The Innate's streamlines design fits myriad space aesthetics. The toilet features Kohler's Patented ReadyLock Installation Technology, which allows for easier and quicker installation, making Innate a perfect selection for new builds or remodel projects.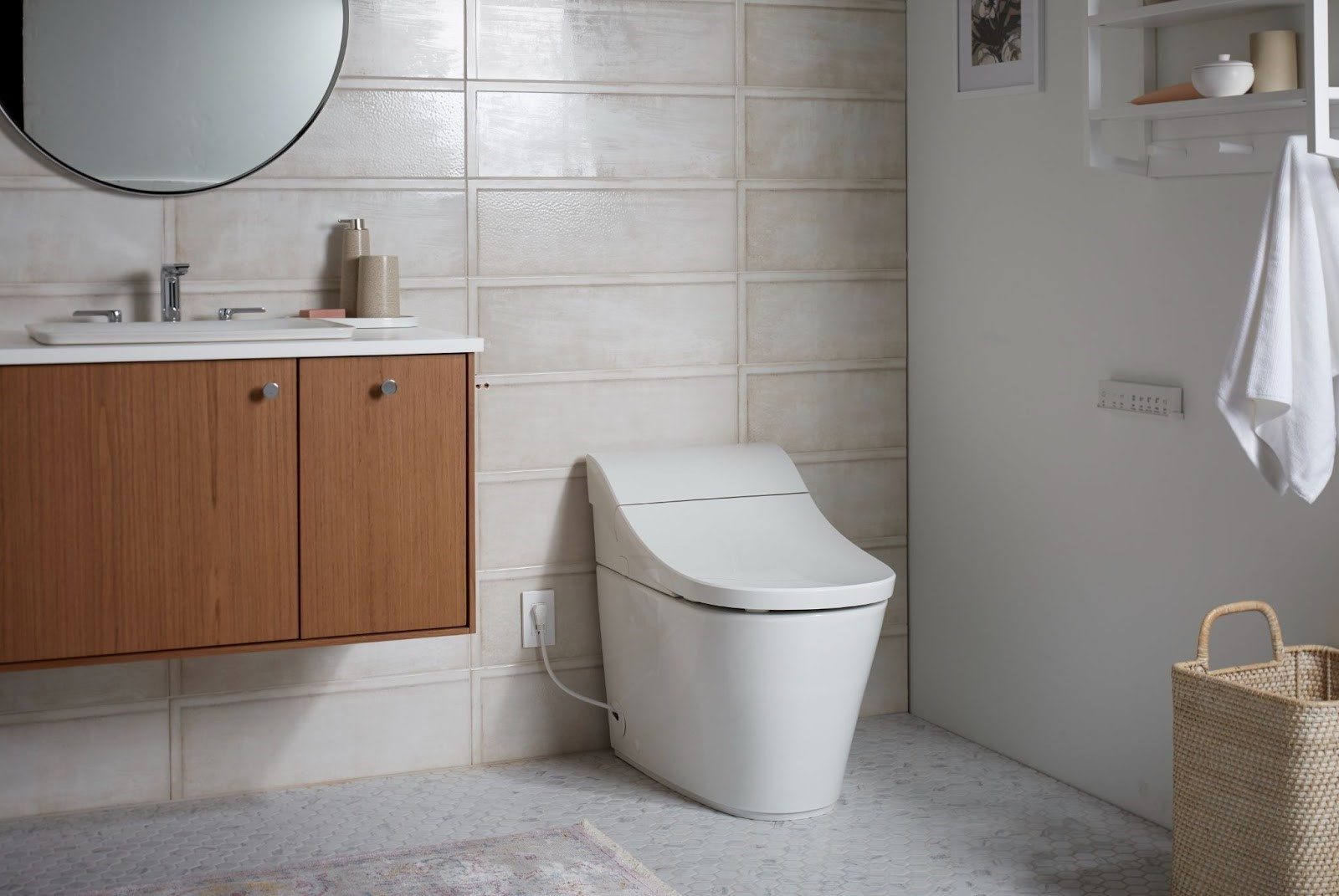 ADA compliant shower
Matco-Norca's new EPA WaterSense certified hand shower system available in chrome, brushed nickel and matte black. the new hand showers feature a 1.8 GPM five function showerhead, metal slide bar with 72" flexible stainless steel hose, dual inline check valves and brass drop elbow. The hand showers come with a non-positive shut off and are ADA compliant.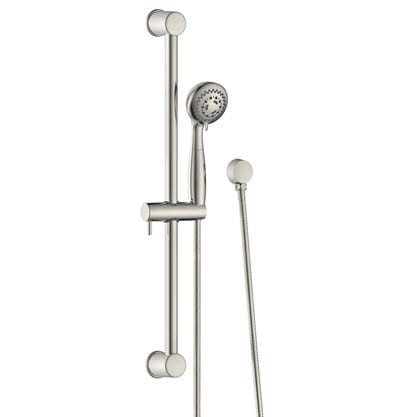 Commercial fixture line
Delta Commercial's Architectural Design Series features faucets and soap dispensers with Proximity Sensing Technology and flush valves with H2Optics Sensing Technology. The faucets are available with three flow rate options. The faucets ship complete with three aerators which allow flexibility at time of installation. Proximity Sensing Technology allow the user to turn on the water by simply placing a hand near the faucet spout. The entire faucet body acts as a sensor, responding when activated. They are designed for tough conditions and busy facilities that require hands-free operation, vandal resistance, reliable operation and ease of maintenance.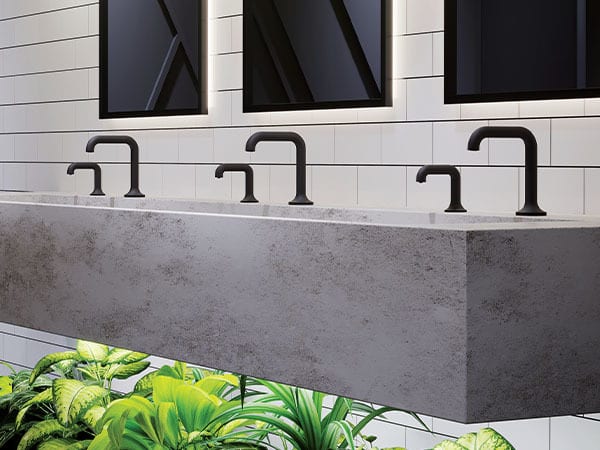 One piece toilet
The new Phantom One Piece toilet is a fresh, modern design on water conservation. It includes Niagara's patented Stealth Technology offering powerful performance and efficiency. At an efficient 0.8 GPF, it flushes 1,000g of miso and is MaP Premium and WaterSense-certified. It carries an industry-leading 15-year warranty and is offered in round and elongated bowls, ADA and standard heights and left and right handle options. Available December 2022 and sold exclusively at wholesalers in the U.S.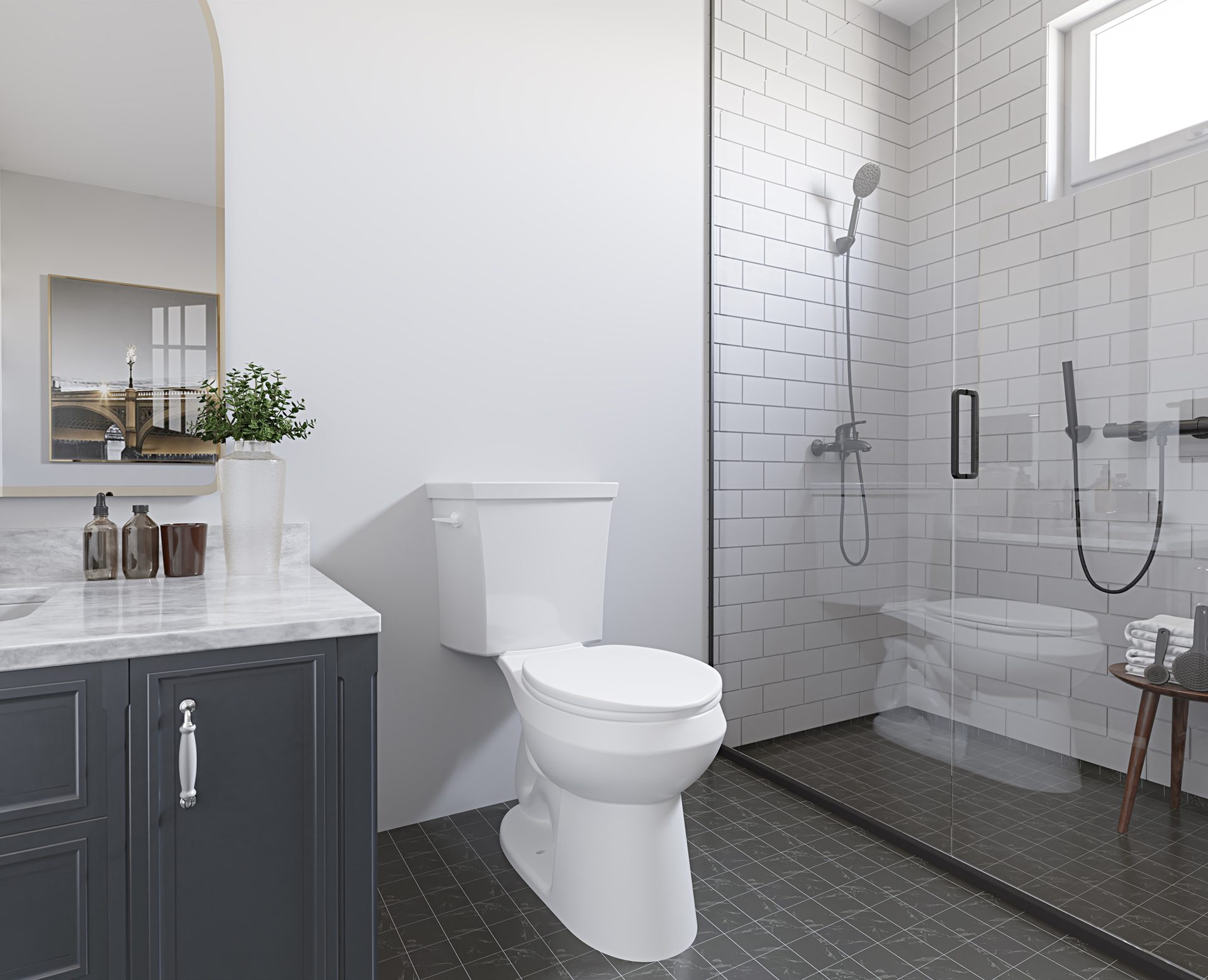 Center drain
Infinity Drain launched its Tile-In Center Drain collection available with factory-applied Schluter-KERDI membrane fabric which offers double waterproofing capabilities. The advantage of this option is that it is adaptable for traditional methods like vinyl, lead/copper pan or hot mop underneath and the bonded fabric method above. There are two 5"x5" versions available, TDFS 5 and TDFLS 5, available in five standard and five specialty finishes.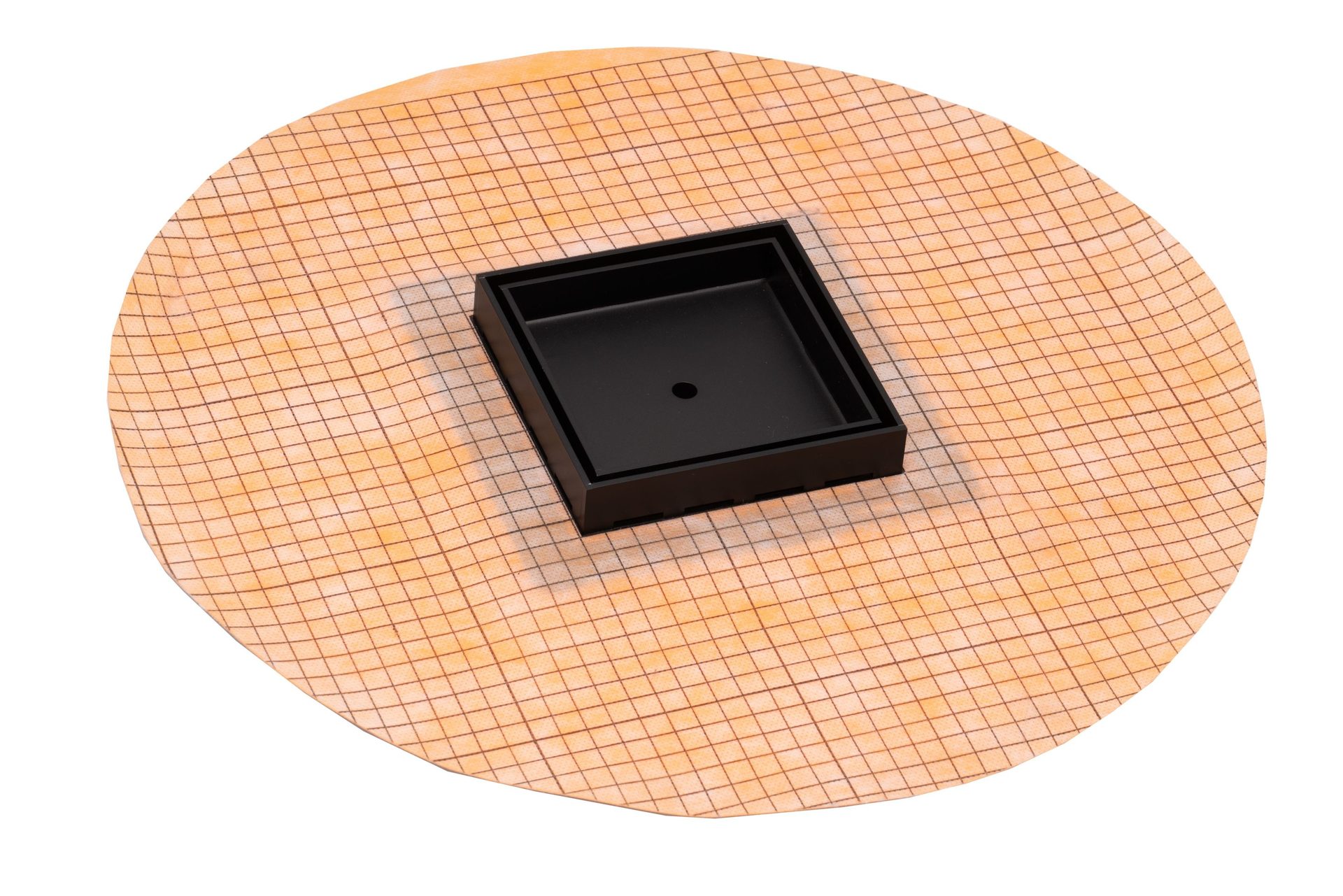 Bidet for assisted living
A part of the Bemis Independence collection, the Empower with Clean Care cleansing toilet seat delivers automated, consistent perineal cleansing. Options for superior cleansing include a pH-balanced spray and a nourishing zinc oxide spray that protect the perineal area.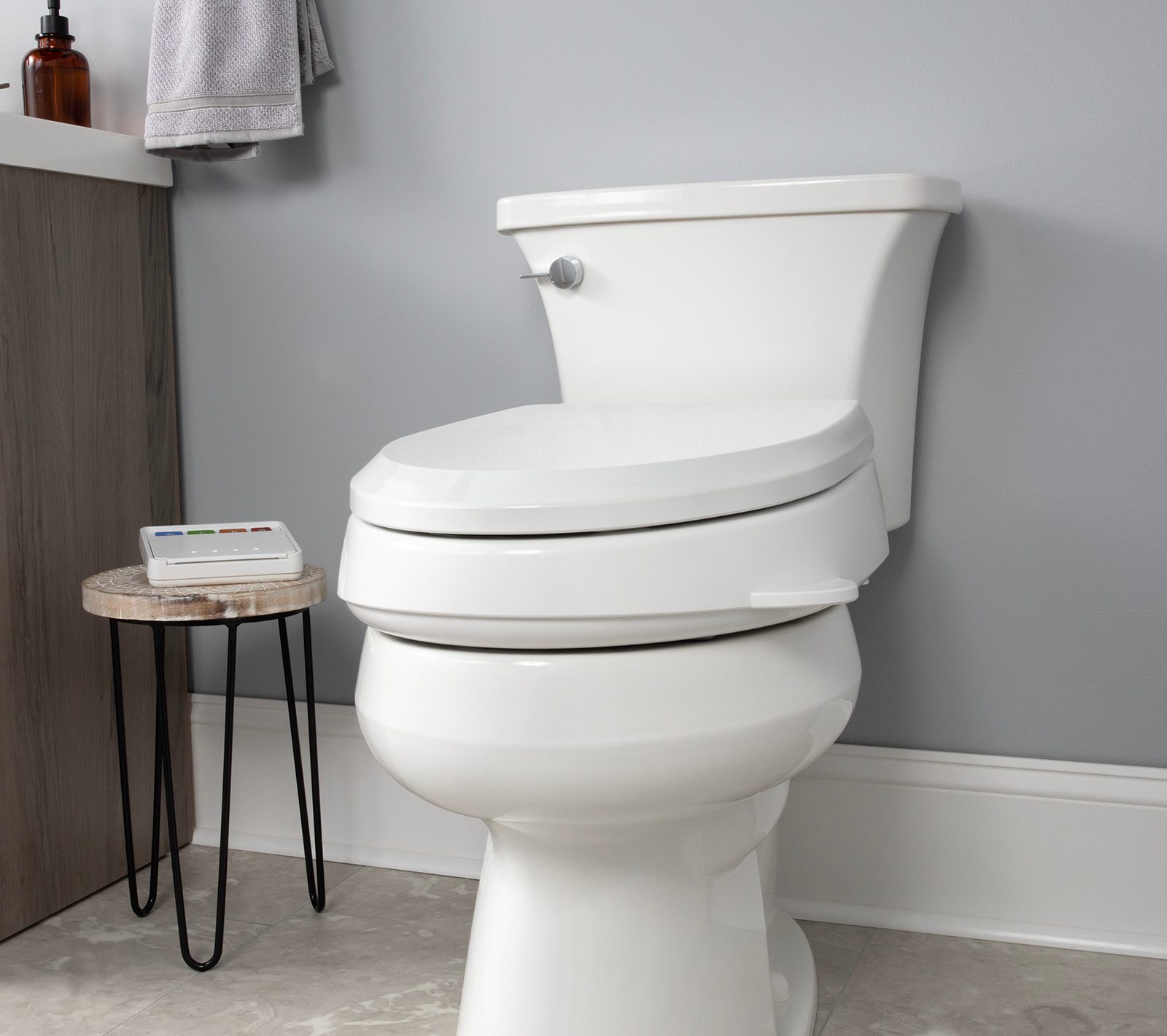 Modern bath faucet
The Deckard single control faucet from Pfister Faucets embodies soft-modern design by incorporating curves into the familiar sleek, hard-edge motif of modern aesthetics. The small footprint of this faucet and the thin profile of the spout and handle make this a clean design that is optimum for any modern space.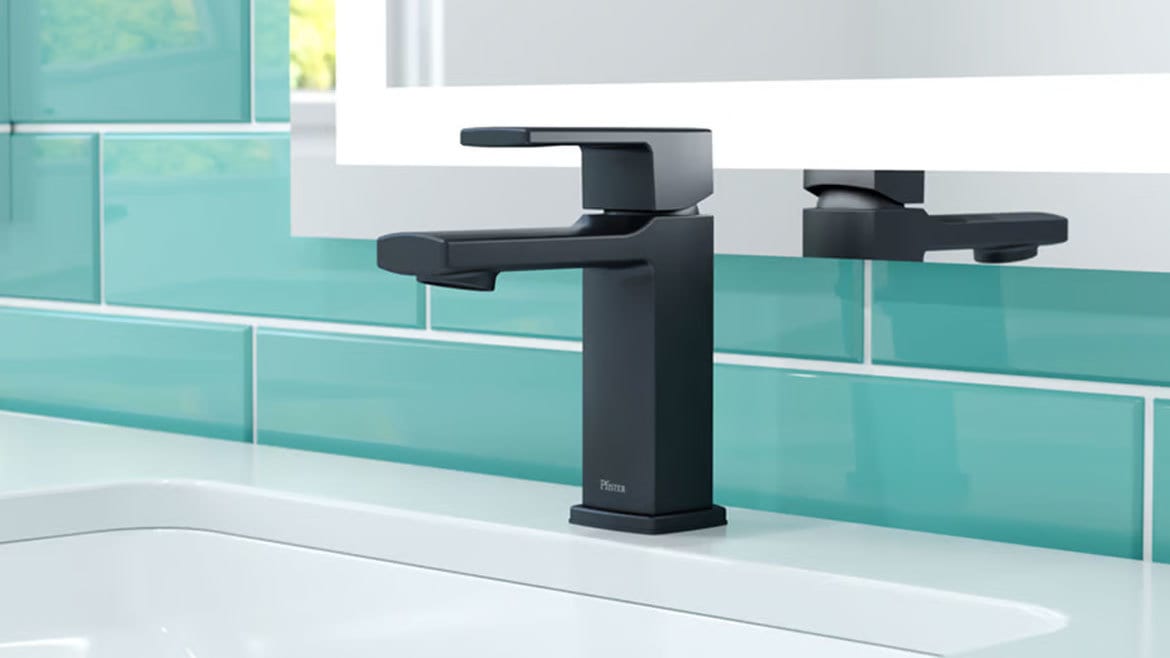 Designer bath collection
Duravit launched a comprehensive new collection by the award-winning designer Sebastian Herkner. Recognizing bathrooms as a space for routines, reflection and relaxation, Herkner drew inspiration from traditional Japanese bathing and tea culture as well as the thoughtful craftsmanship that enhances these experiences, the company states. Zencha balances organic shapes, authentic materials and contemporary finishes to upgrade the bathroom into a tranquil retreat, Duravit adds.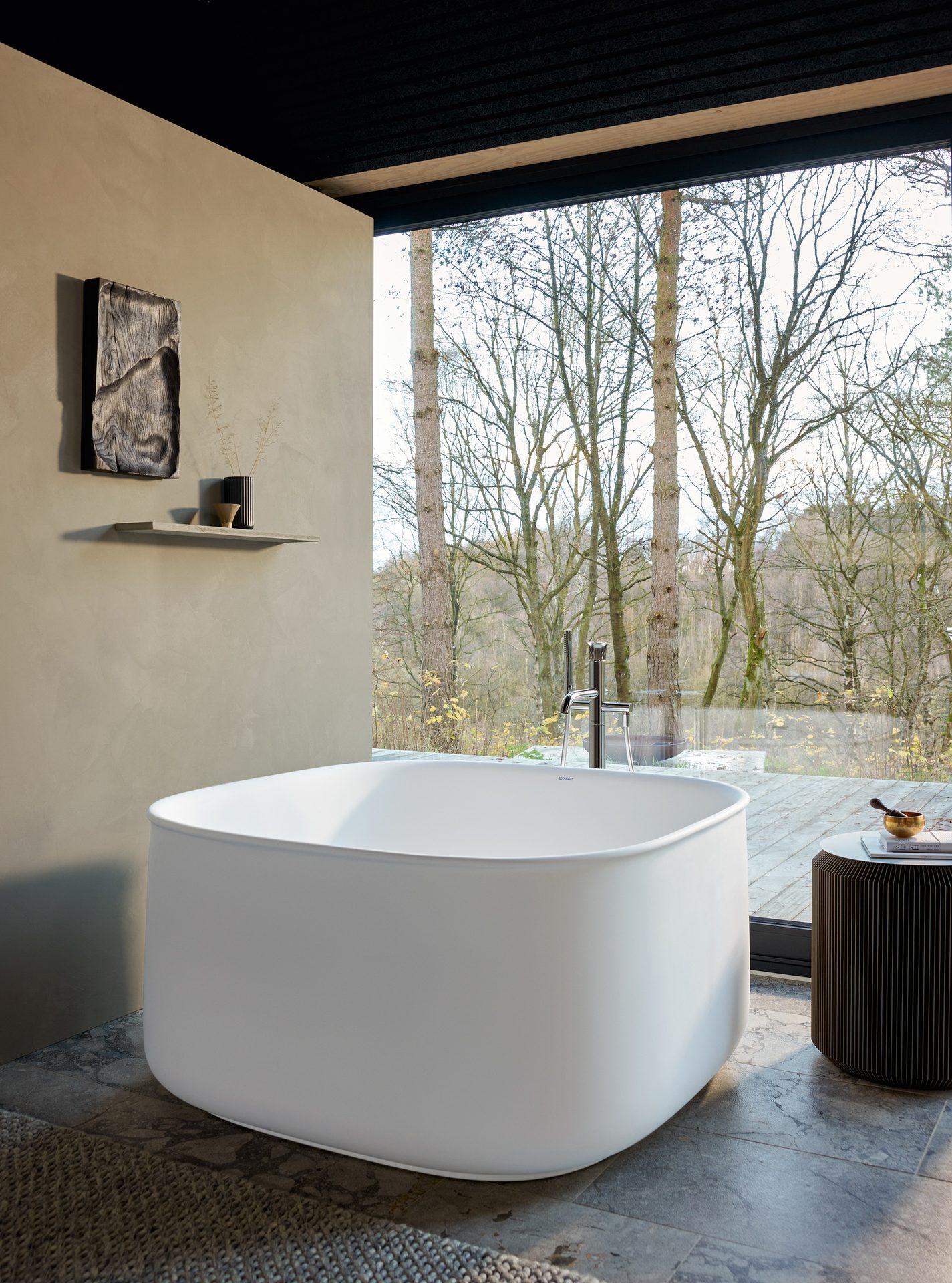 Pulldown smart faucet
Moen's Pulldown Kitchen Faucet with ColorCue Technology integrates hydro-powered LED sensors on the pulldown wand to provide users with a visual indicator to see the temperature of the water coming out of the faucet before they feel it. This faucet gives users a sense of control as they no longer need to test the water temperature with their hand, reducing the possibility of scalding or discomfort caused by water that is too hot or too cold. The faucet's pulldown wand features an aesthetically pleasing ribbon of LED light that is visible from all angles. The LED light is water powered through hydro-generator technology, so no electricity or batteries are needed.