Welcome new ACerS Corporate Partner
ACerS is pleased to welcome its newest Corporate Partner, Inmatec.
To learn about the benefits of ACerS Corporate Partnership, contact Marcus Fish, director of development and industry relations, at 614-794-5863 or mfish@ceramics.org.
Ceramic and Glass Industry Foundation receives transformational gift
The American Ceramic Society and its educational outreach arm, the Ceramic and Glass Industry Foundation, received a $1.25 million donation from the Sastri Family. This donation is the largest received in the history of the Foundation. The donation will provide programmatic and ongoing support for the CGIF, which aims to attract more students to the field of ceramic and glass materials science through innovative outreach programming.
"We are truly honored to receive a transformational gift of this magnitude and to partner with the Sastri Family to accelerate the mission of the CGIF," says Mark Mecklenborg, executive director of ACerS. "This investment will help us provide the resources, opportunities, and training that will shape the future of the field."
"This landmark donation will be a catalyst for our organization, allowing us to elevate our programs and support for the next generation of ceramic and glass professionals," adds Marcus Fish, director of development and industry relations at the CGIF. "We are thrilled to have this level of investment in our mission and cannot wait to see the impact it will have in the field."
The donation will provide continuing endowment support for the CGIF. It will also provide annual support for new and innovative outreach program initiatives that will help ignite student interest in ceramic and glass science.
Dr. Suri Sastri, the donor, is founder, chairman, and CEO of Surmet Corporation. Founded in 1982, Surmet is a global leader in ALON and spinel transparent ceramic technologies and products. The vertically integrated company is headquartered in Burlington, Mass., with facilities in Buffalo, N.Y., as well as Murrieta, Calif. Sastri, an innovator holding multiple patents and tens of publications, leads materials technology developments at Surmet.
"Surmet was founded on the premise that today's materials are not adequate to meet the challenges of tomorrow's systems, machines, and applications," Sastri says. "Similarly, we need to prepare our younger generation to meet the talent needs of the future, and I believe that future is going to be in the field of materials such as ceramics and glasses."
Sastri is a long-time advocate for student-focused programs and outreach. This generous gift represents the Sastri Family's commitment to the CGIF's mission of ensuring that the industry can attract and support the next generation of ceramic and glass professionals.
The Ceramic and The Glass Industry Foundation was created in 2014 by The American Ceramic Society. The CGIF coordinates programs in the areas of K–12 student outreach, university – industry networks, scholarships, student travel grants, and student leadership development programs. Visit https://foundation.ceramics.org to learn more.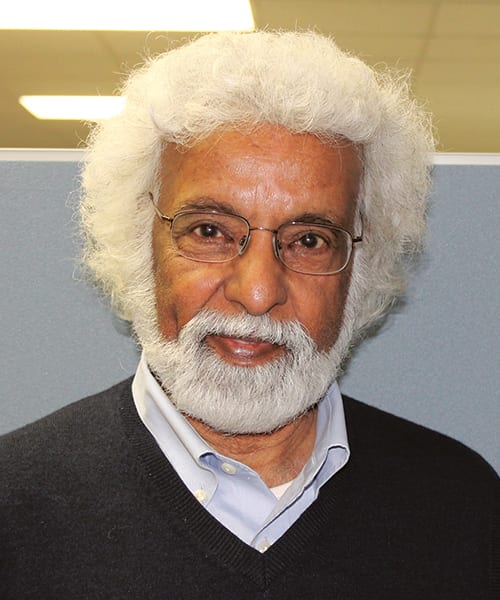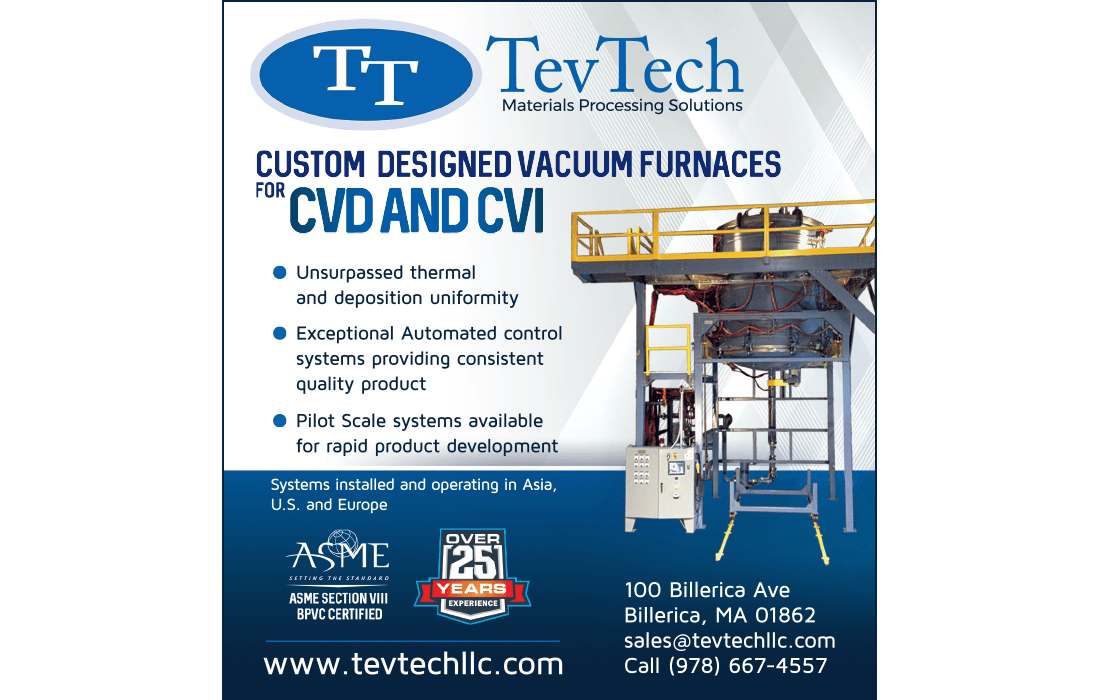 ACerS Bulletin new digital platform rolls out!
We announced in the March issue that the Bulletin is transitioning to a new digital format beginning with the May issue, and here it is! All members and subscribers should have received an email linking directly to the new digital platform. We hope you enjoy it as much as we do.
Members and subscribers will receive a paper copy of this May issue as usual. However, the June/July issue will be sent only to subscribers and to members who request a paper copy. Members whose membership category includes a complimentary Bulletin may opt in to print with these easy instructions.
U.S. or Canada members:
Online:

Login to your

ceramics.org

account using your membership credentials.

→ "

Purchase

" a $0 subscription.

Phone: +1 866-721-3322
Email: customerservice@ceramics.org
International members (except Canada):
Online:

Login to your

ceramics.org

account using your membership credentials.

→ "

Purchase

" a $0 subscription.

Phone: +1 614-890-4700
Email: customerservice@ceramics.org
Are you a Bulletin subscriber?
If you are a nonmember subscriber to the Bulletin, you will continue to receive your print copy as usual—no additional steps required.
ACerS signs MOU with Japan Fine Ceramics Association
The Society signed a three-year renewable memorandum of understanding with the Japan Fine Ceramics Association (JFCA). JFCA's mission is to promote development of the fine (advanced) ceramics industry by bringing together stakeholders across government, industry, and academia.
"JFCA's mission and ours align well, and the Society welcomes the opportunity to partner with JFCA for the good of the global advanced ceramics industry," says Mark Mecklenborg, ACerS executive director.
The MOU opens a pathway for the organizations to promote each other's meetings, exhibitions, and publications to their respective global memberships. In the future, new joint initiatives may be developed.
JFCA recently published "FC Roadmap 2050," a technology and market roadmap for fine ceramics through 2050. The publication presents 27 roadmaps in nine sectors: mobility, telecommunications, medical care and welfare, energy, infrastructure, environment, sensor, battery, and semiconductor materials and devices. Learn more.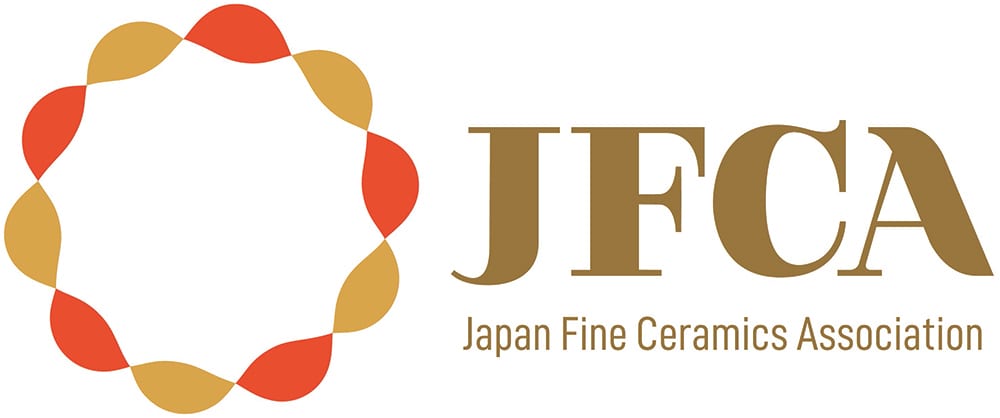 Award for best contributions to the 'Processing of Ceramics' wiki
The JECS trust of the European Ceramic Society funded an award for the best contribution to the "Processing of Ceramics" wiki. Among several excellent contributions, three articles were selected for "Best Contribution" awards.
The awards committee included Amanda Krause (Carnegie Mellon University, USA), Gary Messing (The Pennsylvania State University, USA), and Rodrigo Moreno (Institute of Ceramics and Glass CSIC, Spain). The committee warmly thanks all authors and contributors to this wiki.
Both new contributions and extensions of existing content are highly welcome! The wiki can be reached here.
Washington DC/Northern Virginia/Maryland Section judges Future City Competition
Future City is a national STEM competition for middle school students to create a sustainable city of the future. Recently, ACerS and the Ceramic and Glass Industry Foundation sponsored two Future City awards at the national level: Best Use of Ceramics and Best Use of Glass.
The national competition took place in person on Sunday, Feb. 19, 2023, at the Hyatt Regency Washington on Capitol Hill. Winners in the Best Use of Ceramics and Best Use of Glass categories hailed from California and Missouri, respectively. Congratulations to these innovative young students!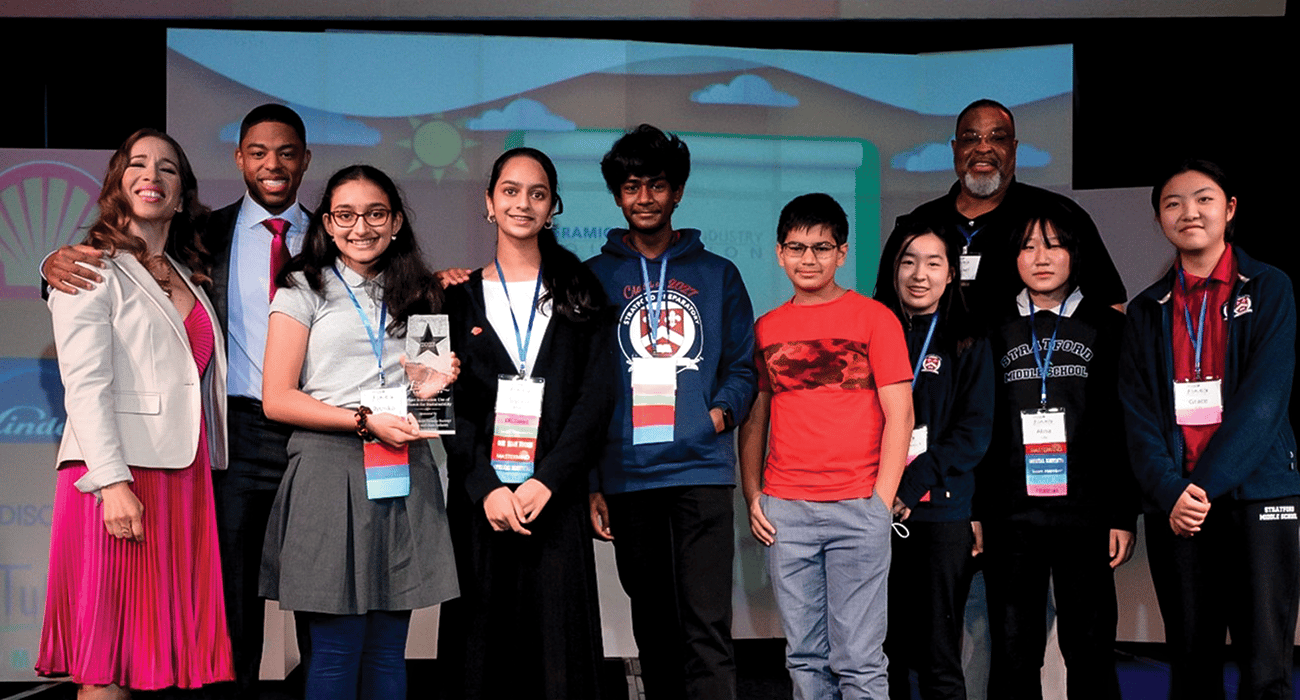 Best Use of Ceramics in Technology and for Sustainability
Team name: Flambe Bay
Team members: Isabel Bitonio, Vivaan Daxini, Rishika Gautham, Siyona Kher, Grace Lin, Alina Liu, Nithin, Mahesh Chakravarthy, and Yuan Xing, all from Stratford Middle School, Calif.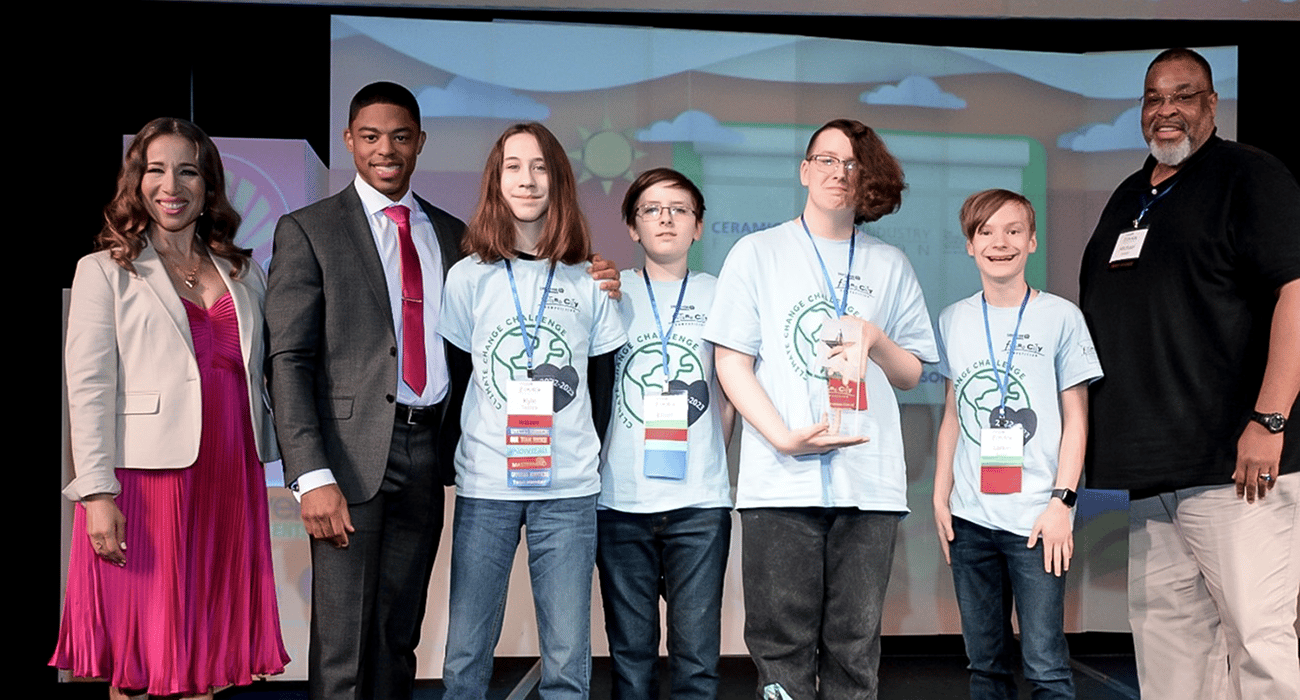 Best Use of Ceramics in Technology and for Sustainability
Team name: Flambe Bay
Team members: Isabel Bitonio, Vivaan Daxini, Rishika Gautham, Siyona Kher, Grace Lin, Alina Liu, Nithin, Mahesh Chakravarthy, and Yuan Xing, all from Stratford Middle School, Calif.
Volunteer spotlight
ACerS Volunteer Spotlight profiles a member who demonstrates outstanding service to the Society.
Shiv Prakash Singh is an experienced senior glass scientist at the International Advanced Research Center for Powder Metallurgy and New Materials (ARCI), Hyderabad, India. He obtained his Ph.D. in glass science and technology from the CSIR-Central Glass and Ceramic Research Institute, Kolkata, India, in 2012. He then worked for several years at the Federal University of São Carlos, Brazil, and Karlsruhe Institute of Technology, Germany.
With more than 15 years of glass research experience, Prakash Singh has studied a wide range of oxide, oxynitride, and metallic glass systems. His research focuses on nanostructured glass, glass-ceramics, and glass coatings.
Prakash Singh is an active member of ACerS since 2015. He is an associate editor for Journal of the American Ceramic Society and a steering committee member of the Young Professionals Network. He is also involved in the activities of the YPN Connect and YPN Communication subcommittees and the student mentor program of ACerS.
We extend our deep appreciation to Prakash Singh for his service to our Society!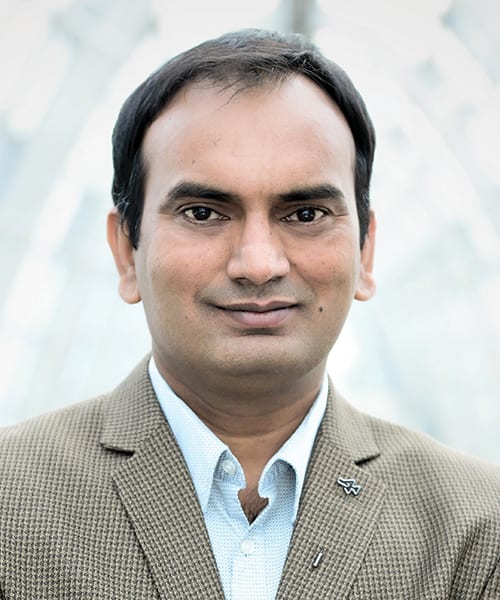 Names in the news
Members — Would you like to be included in the Bulletin's Names in the News? Please send a current head shot along with the link to the article to mmartin@ceramics.org. The deadline is the 30th of each month.
Cato T. Laurencin, FACerS, Albert and Wilda Van Dusen Distinguished Endowed Professor of Orthopaedic Surgery and professor of chemical and biomolecular engineering, materials science and engineering, and biomedical engineering at the University of Connecticut, is chief executive officer of The Cato T. Laurencin Institute for Regenerative Engineering. The new cross-campus institute supports a core mission of UConn to foster new ways of thinking and new approaches to find answers in medicine, science, engineering, and technology.
In Memoriam
David Wilder
Adrian C. Wright
Some detailed obituaries can also be found on the ACerS website.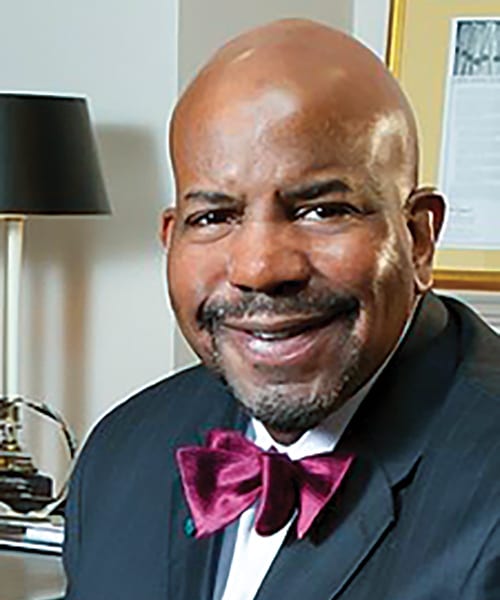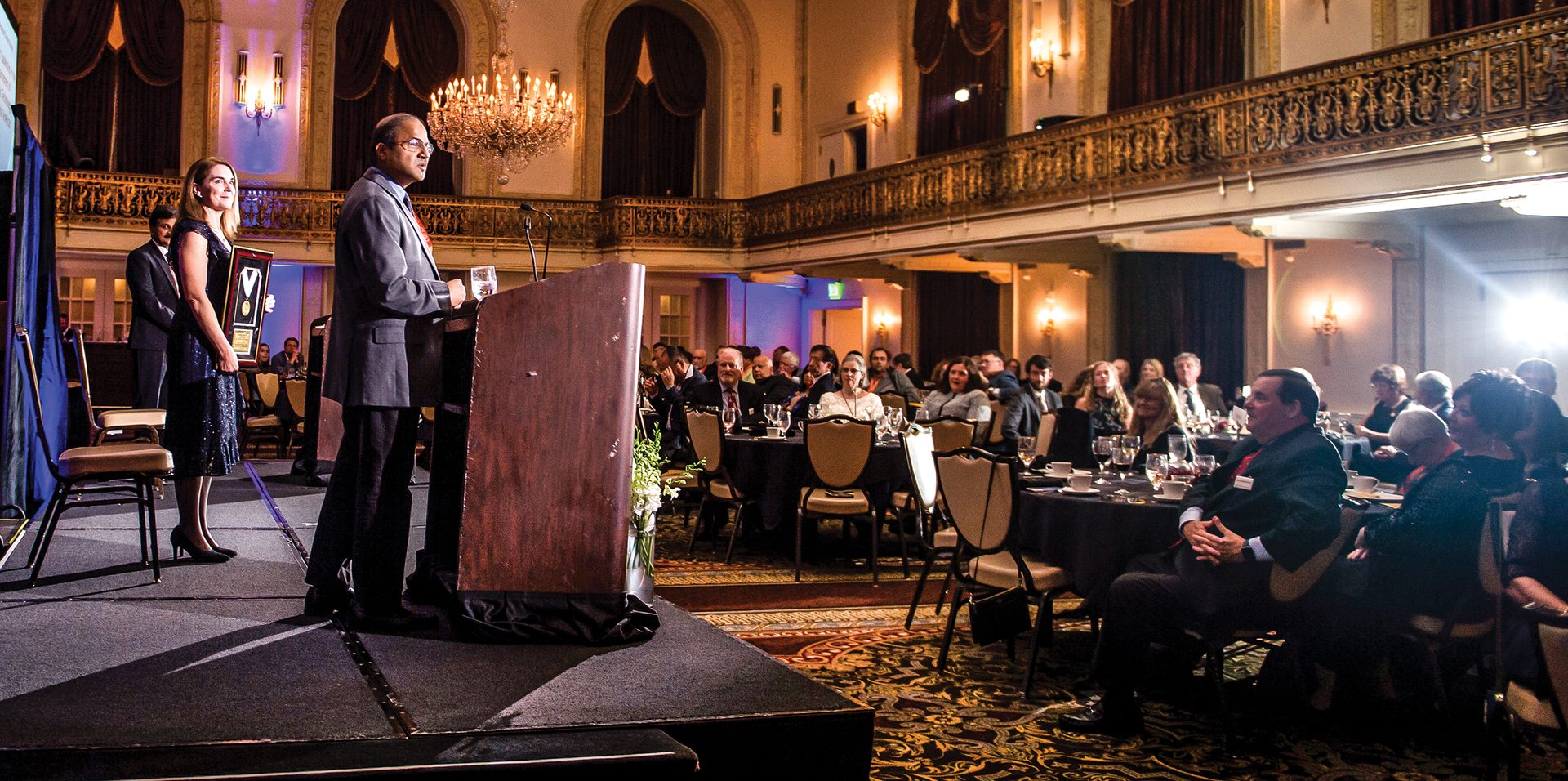 ACerS Annual Honor and Awards Banquet at MS&T22 in Pittsburgh, Pa., October 2022.
Nominations for Division Awards
Deadline: Nomination deadlines for Division awards are May 15, May 30, July 1, July 31, and Aug. 4, 2023.
If you submitted an abstract for MS&T23, you may be eligible for the GEMS Awards
The Basic Science Division organizes the annual Graduate Excellence in Materials Science (GEMS) Awards to recognize the outstanding achievements of graduate students in materials science and engineering. The award is open to all graduate students who are making an oral presentation in any symposium or session at the Materials Science & Technology meeting.
In addition to their abstract submission, students must also submit a nomination packet to John Blendell, chair of the GEMS Awards Selection Committee, by Friday, Aug. 4, 2023. For further details regarding the GEMS Awards and what to include in your nomination packet, go to www.ceramics.org/GEMS.
An abundance of student opportunities available at MS&T23
There are many opportunities available for students at this year's ACerS Annual Meeting at MS&T. Make sure to sign up for the following student contests:
Undergraduate student poster contest

Undergraduate student speaking contest

Graduate student poster contest

Ceramic mug drop contest

Ceramic disc golf contest

… and more!
For more information on any of the contests or student activities at ACerS Annual Meeting at MS&T, visit www.matscitech.org/MST23 or contact Yolanda Natividad.
New ACerS webpage puts student resources at your fingertips
ACerS offers an abundance of opportunities for students. For those who are focusing on ceramics and glass, ACerS can help them earn recognition, gain access to the latest technical information, and build networks necessary for success.
Visit ACerS' new webpage for students at www.ceramics.org/resources-for-students to learn more about these resources, such as
Awards and scholarships,
Financial support,
Student Mentor Program,
Learning Center,
Job Search Resource Center,
… and more!
ACerS Young Professionals Network and Associate membership
If you have completed your university career and/or are between the ages of 25–40, you are eligible — and encouraged—to join the ACerS Young Professionals Network. YPN gives young ceramic and glass scientists access to invaluable connections and opportunities. For more information, visit www.ceramics.org/ypn. Join this growing community by logging in to your ACerS Personal Snapshot and marking "Young Professionals Network (YPN)" under the Interest Groups and Communities tab.
Did you also know that ACerS offers a one-year Associate membership at no charge for recent graduates who have completed their terminal degree? Join today to receive the benefits of membership in the world's premier membership organization for ceramics and glass professionals. Start your free year-long membership by visiting www.ceramics.org/associate or contact Yolanda Natividad.
ENLACE program funded by the CGIF links the US and Mexico
It is your first summer as an undergraduate student in Mexico. Wanting to expand your knowledge over break, you decide to apply for research opportunities in the United States, but you cannot find any that will accept you as an international student. Enter: the ENLACE program.
The ENLACE summer research program is a binational organization connecting high school and undergraduate students from Mexico and the U.S. through the University of California, San Diego (UCSD). UCSD professor Olivia Graeve, FACerS, founded ENLACE in 2013, and in 2018, the Ceramic and Glass Industry Foundation helped fund the growing program with a $10,000 grant.
"I am a citizen of both countries, and I am interested in giving opportunities to students from both countries, and [I want] to establish great relationships between students from both countries," Graeve says.
Graeve earned her bachelor's degree in structural engineering from UCSD in 1995 and her Ph.D. in materials science and engineering from UC Davis in 2001. Part of her motivation to start ENLACE, which is also the Spanish word for "link," was how her own undergraduate research paved her path to pursue graduate school.
ENLACE participants are placed in lab settings at UCSD based on their interests and then work on projects in that lab throughout the summer. They also go on field trips, view webinars, hear guest speakers, and attend workshops designed for first-generation students.
In addition to a minimum $1,000 scholarship awarded to each participant, ENLACE also receives industry aid to cover up to the full cost of program tuition for students. However, Graeve says that students must be able to speak English to attend ENLACE because it takes place in the U.S.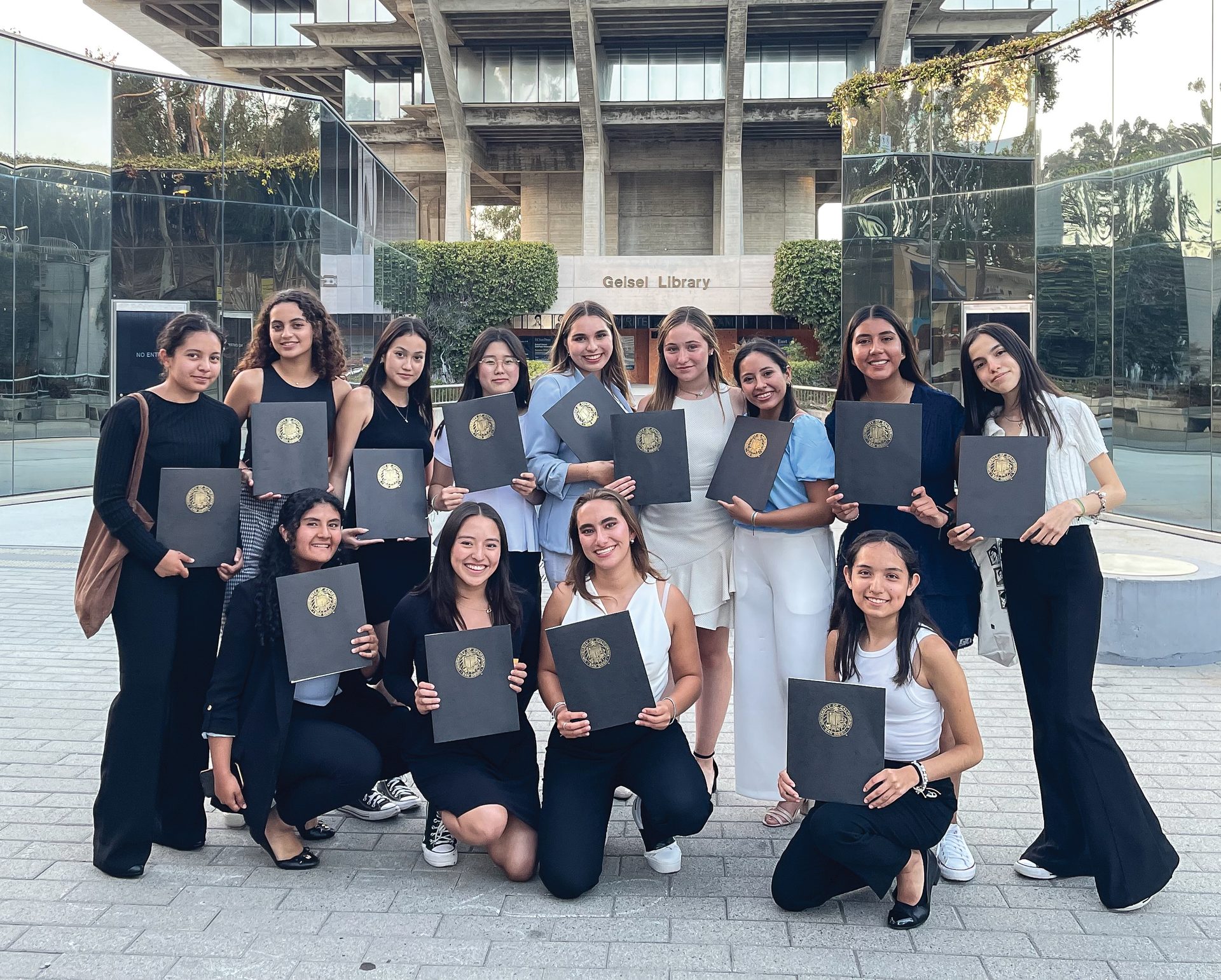 2022 ENLACE participants pose in front of the library at the University of California, San Diego.
Credit: Graeve, UCSD
Alan Hirales-Ahuatzin is a Ph.D. student in nanoengineering at UCSD who found ENLACE while looking for summer research opportunities. He first participated in ENLACE as an undergraduate student from the Universidad Nacional Autónoma de México in Mexico City.
"Unfortunately, many research opportunities here in the U.S. are directed toward national citizens, or people who have residency at least," he says. "ENLACE opens those kinds of opportunities for not only international students, but also for national students as well."
Hirales-Ahuatzin credits ENLACE for being the reason why he attends graduate school at UCSD today.
"The more you know, the more you realize that you don't know anything, right?" he says. "So it's always a magnificent opportunity to discover new things not only about research but also about yourself."
Graeve once overheard two girls at the program, one each from Mexico and the U.S., talking during ENLACE and realized the program also helps students discover new perspectives by working with people of all different backgrounds.
"They are living an experience that is unique and different and that neither of them has ever had, and it doesn't matter what is outside of that UCSD experience, it equalizes people, and I think that is very powerful," Graeve says.
Graeve plans to include master's students next summer and hopes to grow the materials science and engineering department at UCSD through ENLACE and other diversity efforts. She believes that scientists and engineers are a crucial facet to society.
"Who is going to develop the technologies that can save our planet and at the same time provide what is necessary for the human population on this planet?" she says. "Scientists and engineers."
While ENLACE might be one of the largest undergraduate summer research programs in the country, Graeve is grateful to the people, companies, and organizations like the CGIF who have aided in the program's success.
"You have made a difference in supporting my program and allowing me to grow it," Graeve says. "It is educating students to become the future, in this case, ceramic engineers, and I think that's great. And my level of gratitude is infinite for what you have done as a Foundation. So, thank you very much."