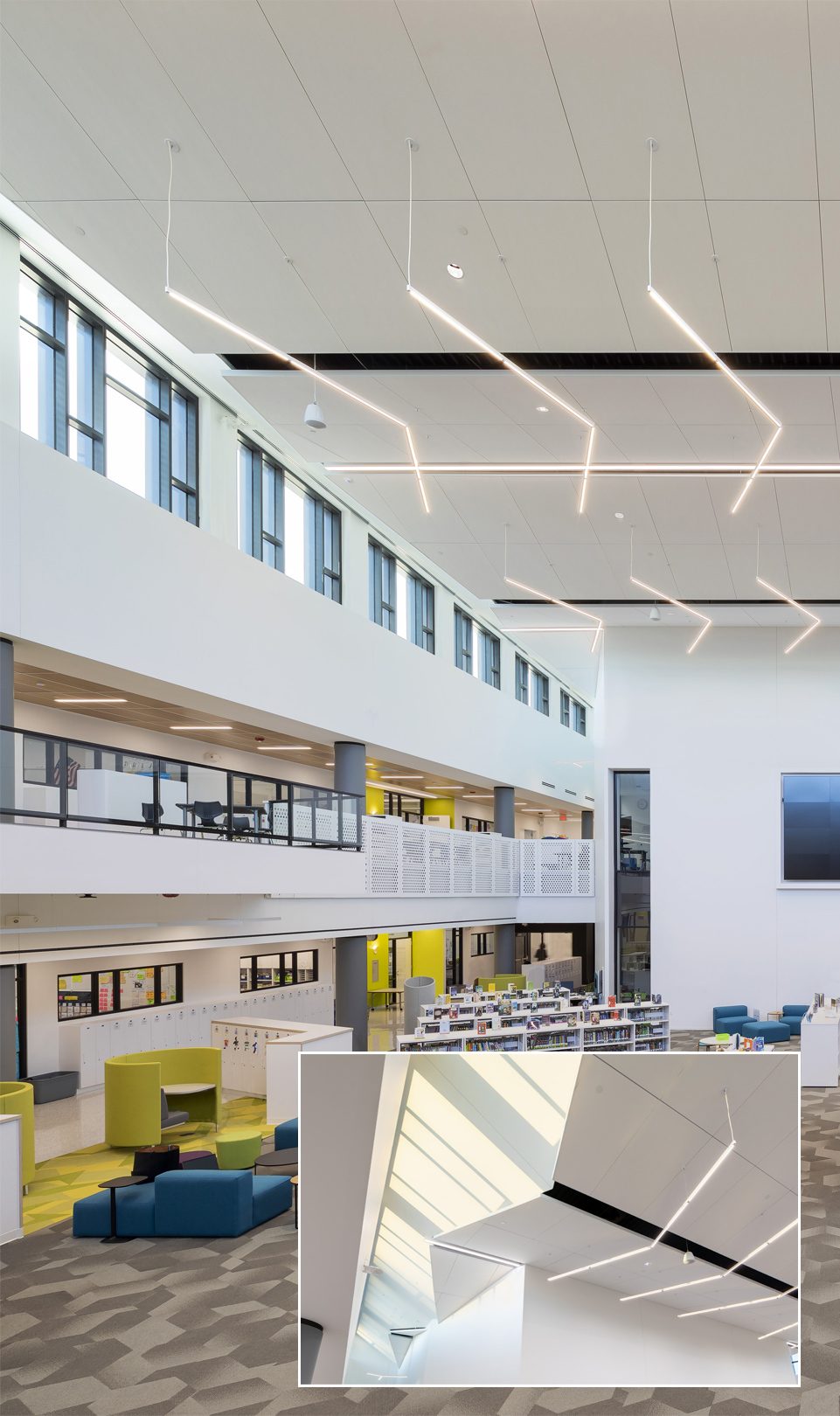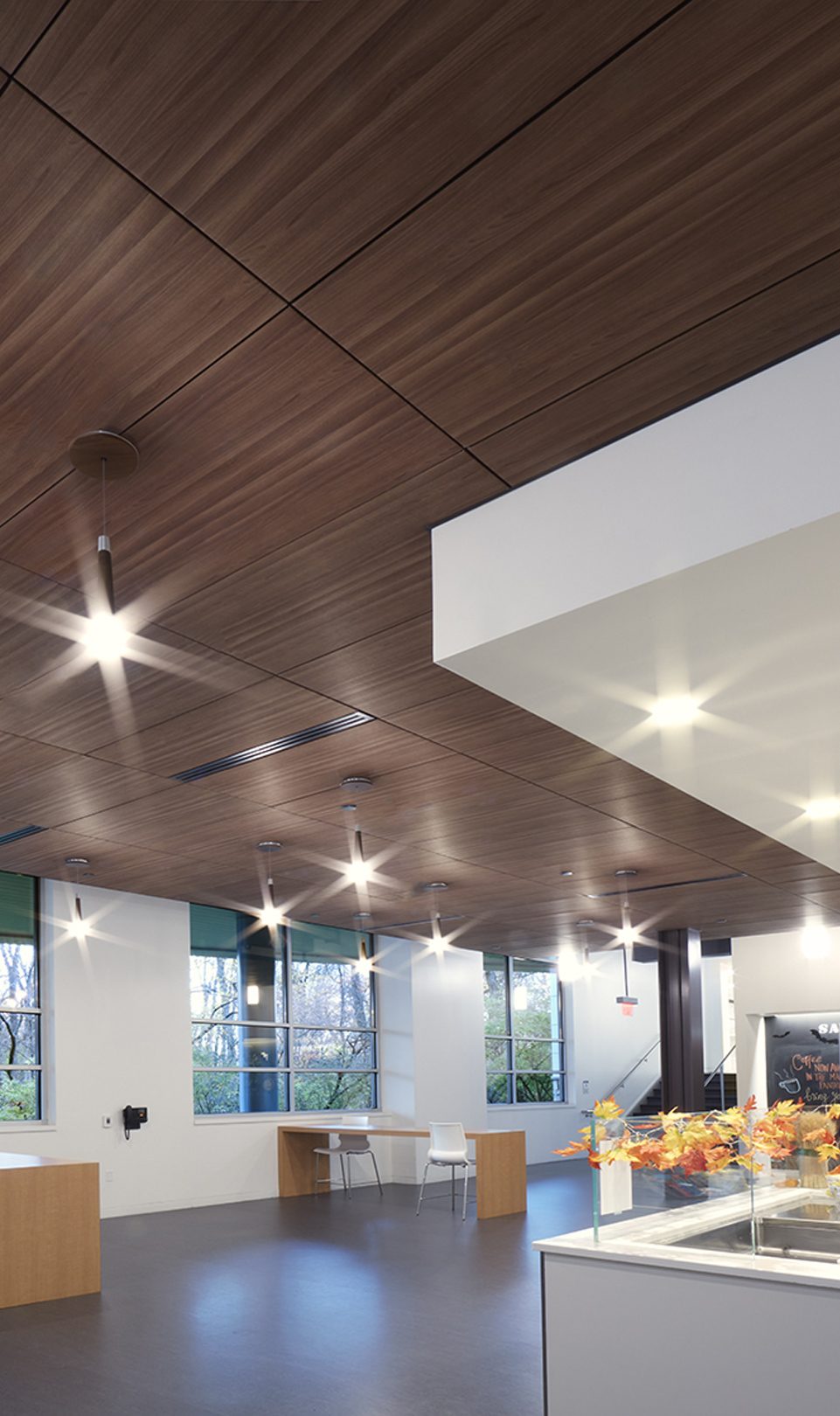 BIG IMPACT, SHORT LEAD TIME
Techstyle panels empower you to go further with ceiling and wall design than you ever thought possible. They're among the biggest panels the industry has to offer. Their surface is a blank canvas for your inspiration to run wild – with colors, patterns, and even sloping and fractal designs. And their acoustical performance creates spaces with the utmost comfort.
Thanks to a surface material of fiberglass matte or polyester non-woven fabric, Techstyle's surface offers a premium look with brighter whites, more vivid colors, realistic wood grains, textured felt, and custom printing options that recreate patterns and logos down to the finest details.
The Techstyle line features unconventionally lightweight, large-format panels. Sizes up to 4' x 8' are standard. No special orders or additional lead times required for the wide range of standard sizes and finishes.
BIG IMPACT, SHORT LEAD TIME
Tap a swatch to see ceiling photos
EXPLORE ALL FINISH OPTIONS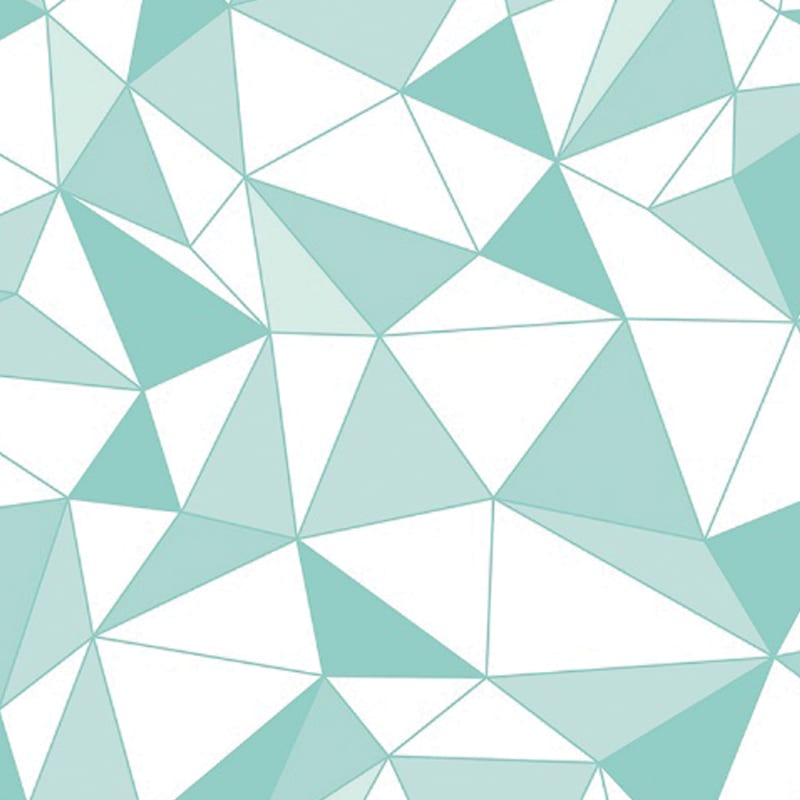 BESPOKE PATTERNS, LOGOS, COLORS, AND MORE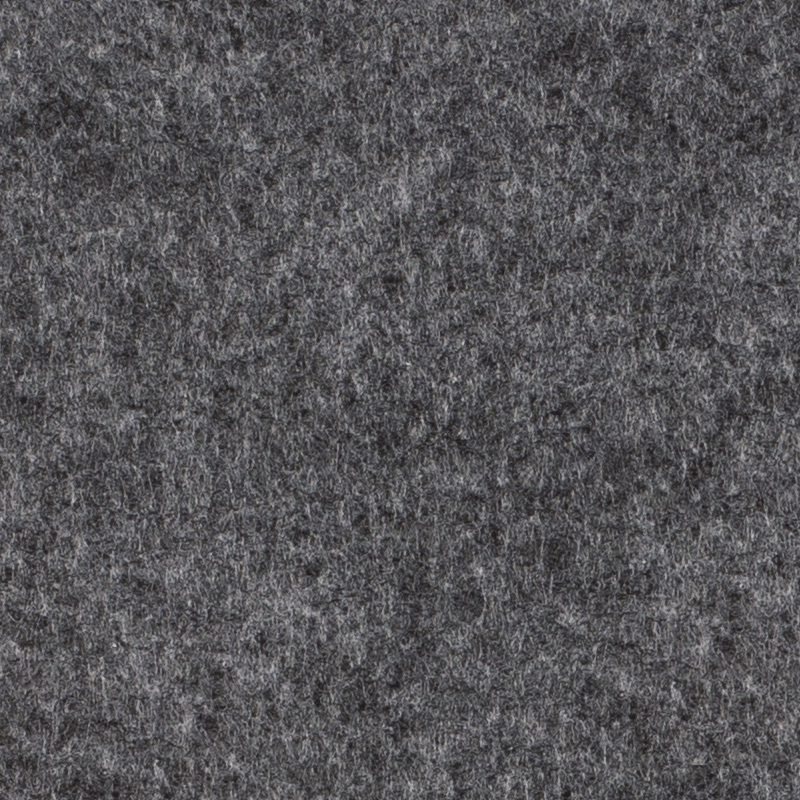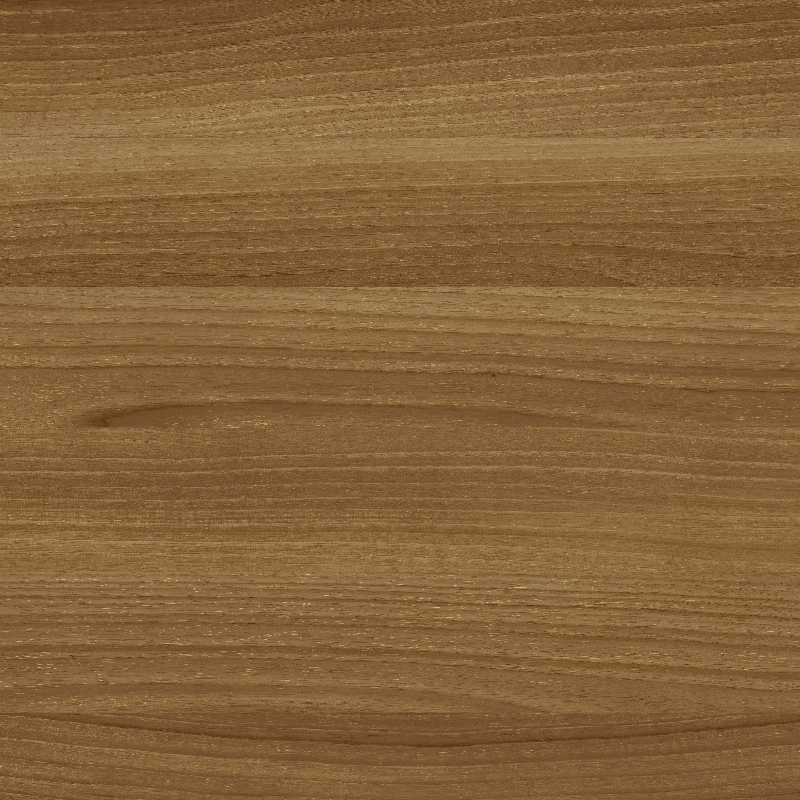 MULTIPLE POPULAR SPECIES AND COLORWAYS, PLUS FULL CUSTOM CAPABILITIES

AN ARRAY OF NEUTRALS AND POPS OF COLOR, INCLUDING ANY CUSTOM SHADE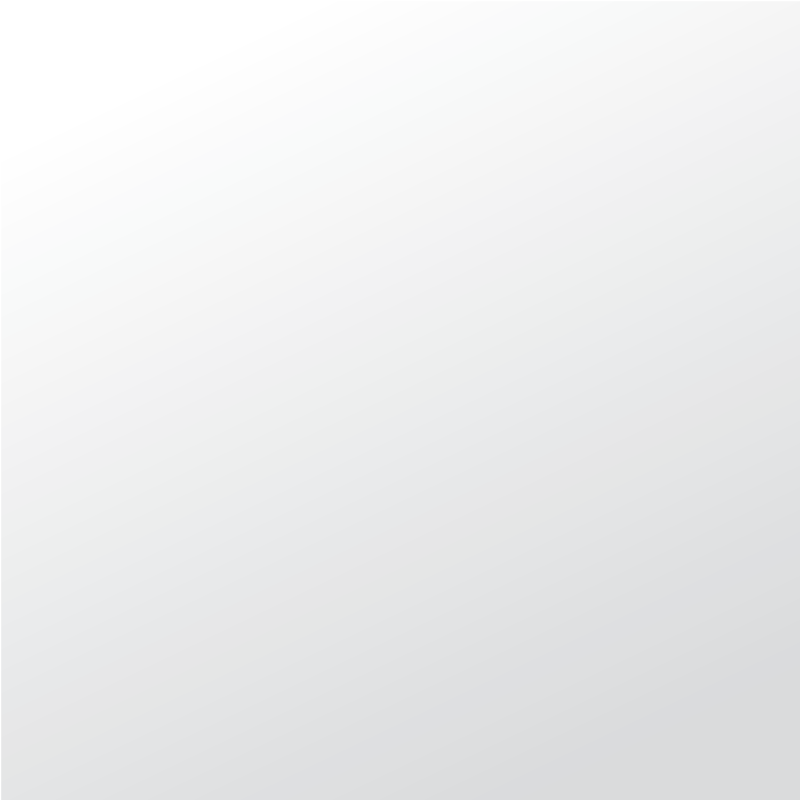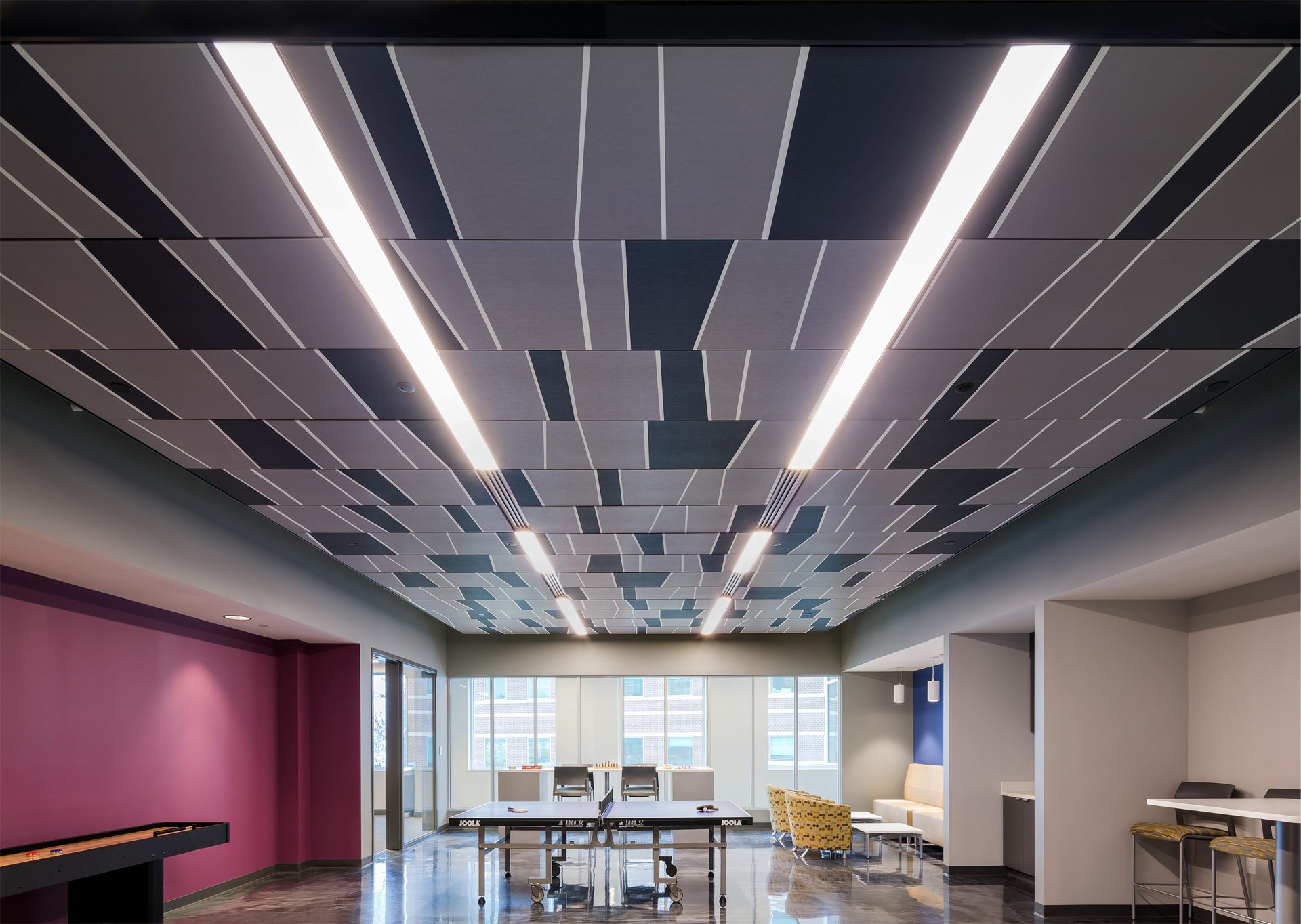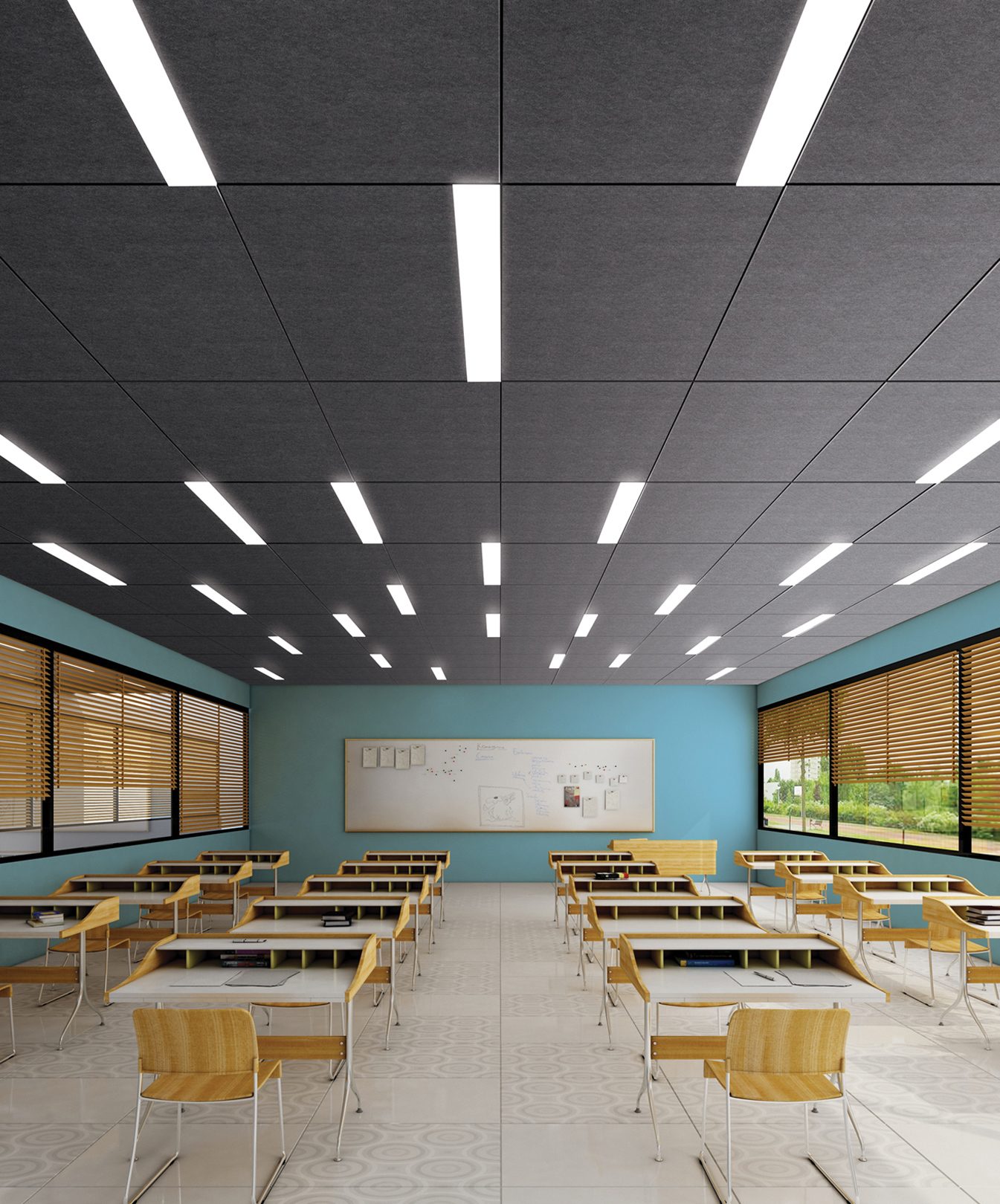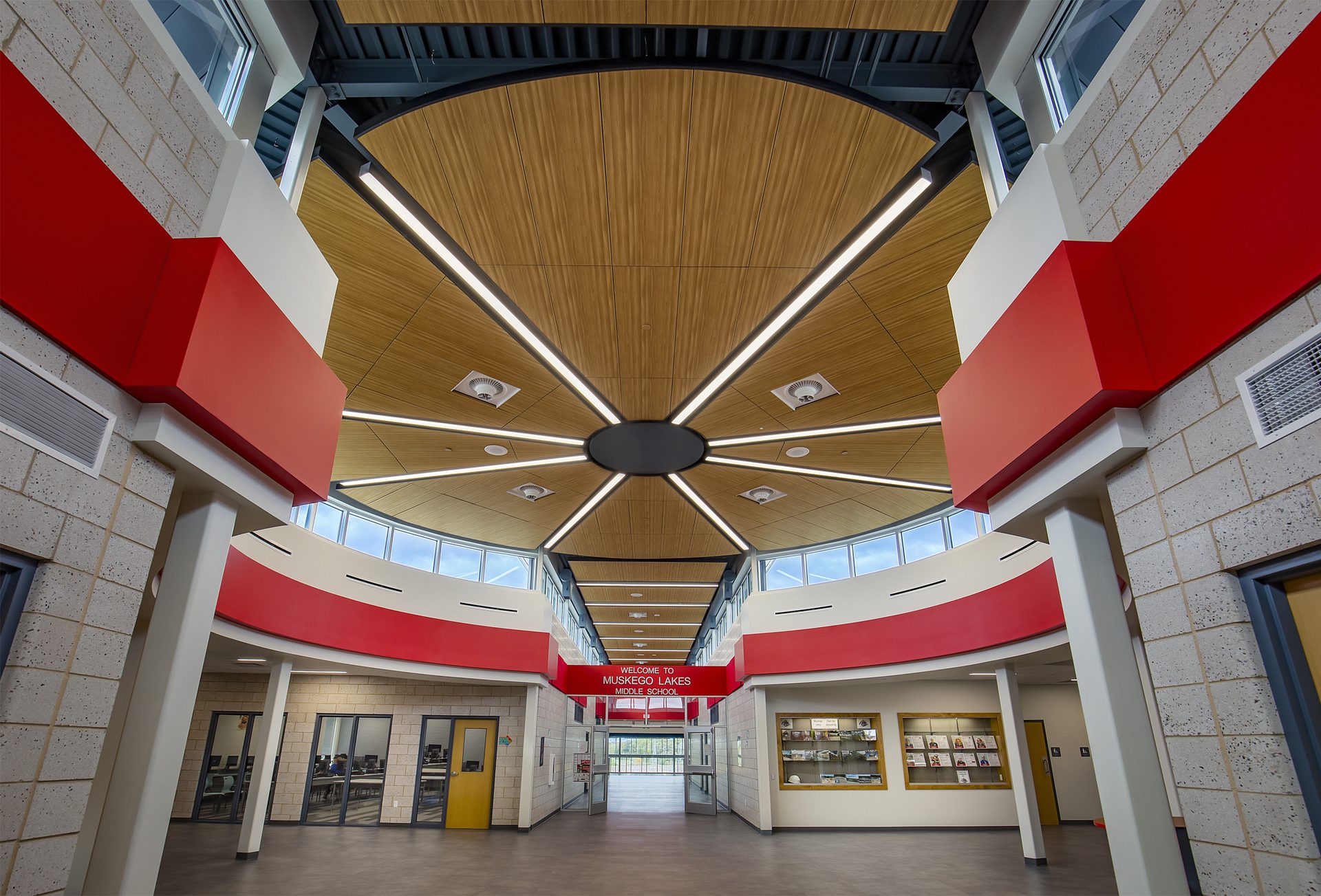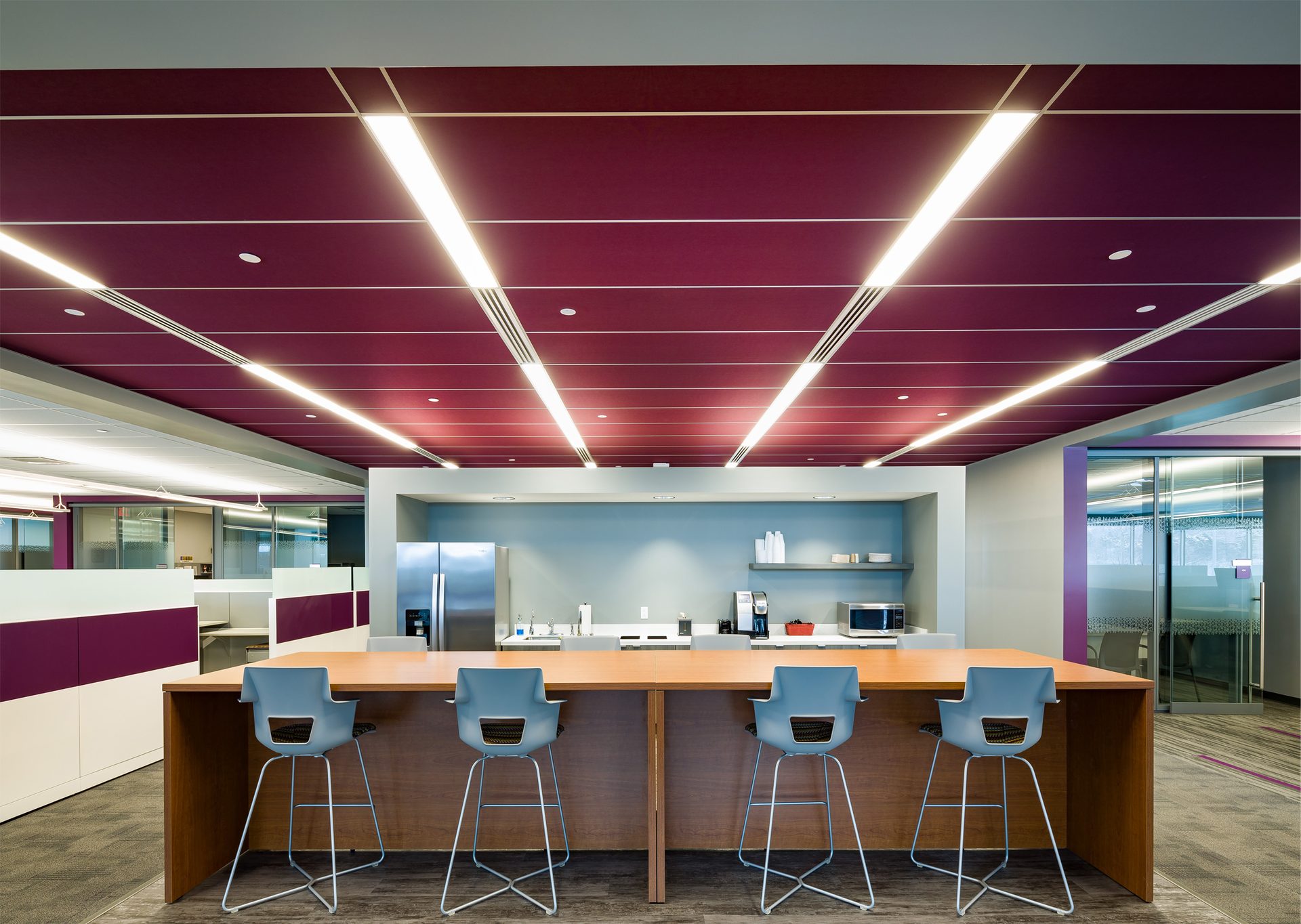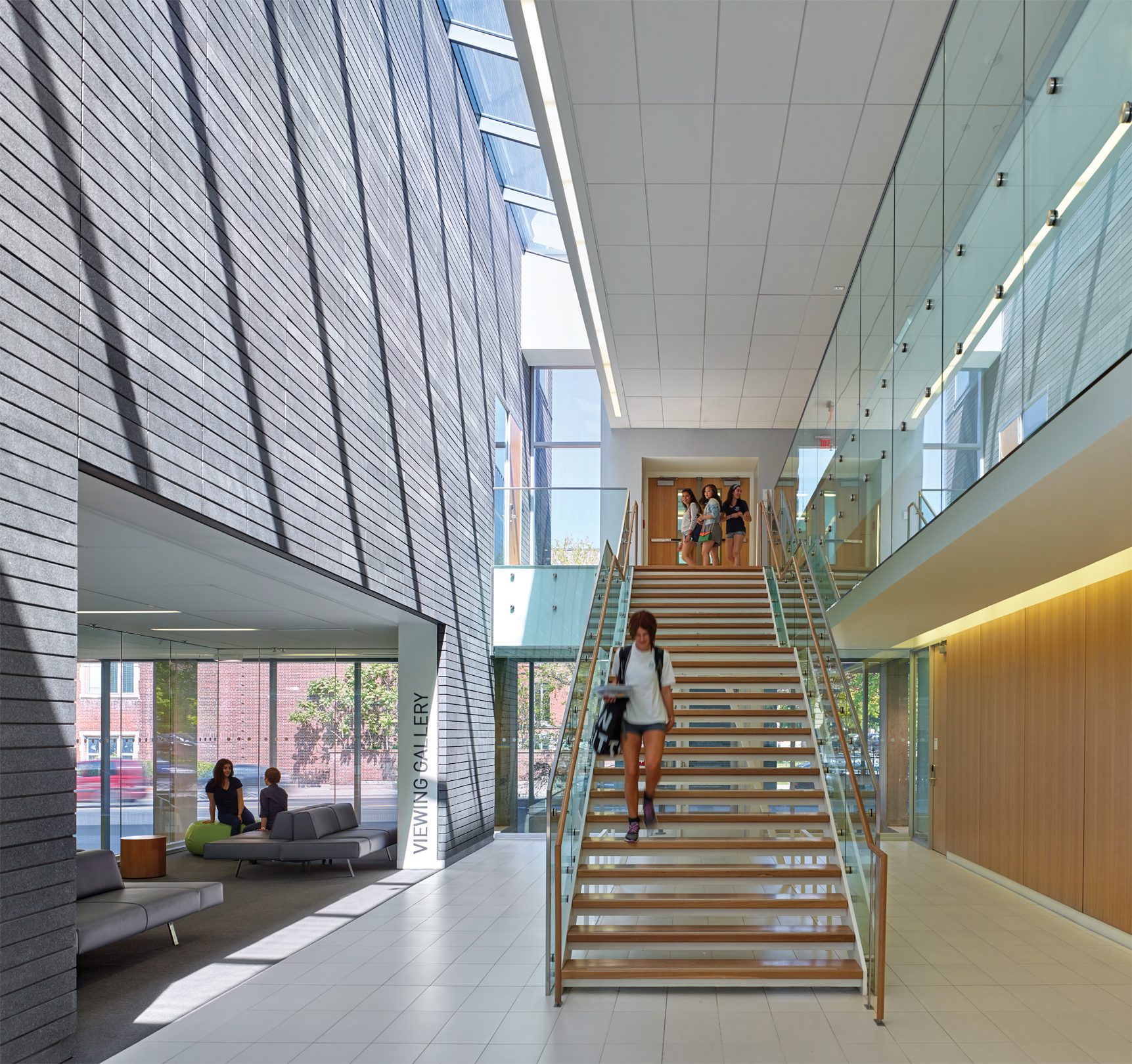 Five creative categories, dozens of artful options
Light as a Feather, Strong Over the Long Haul
Light as a Feather, Strong Over the Long Haul
At less than a half a pound per sq. ft., Techstyle panels are lightweight and easy to handle. But don't let that fool you—their unique honeycomb core keeps even the largest panels flat, smooth, and consistent over time, even in high moisture environments.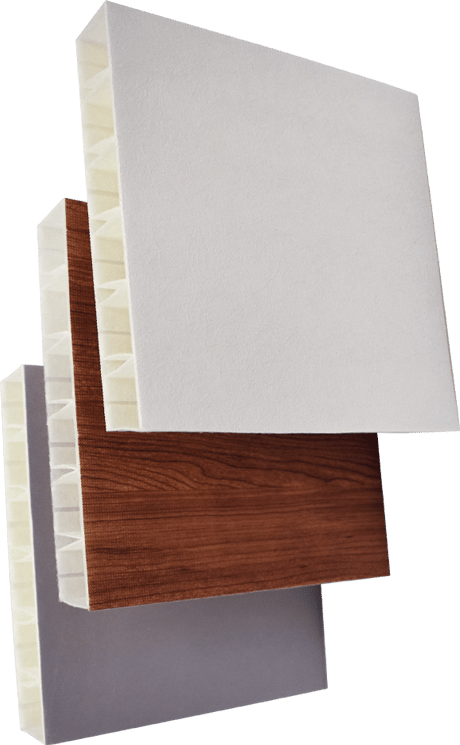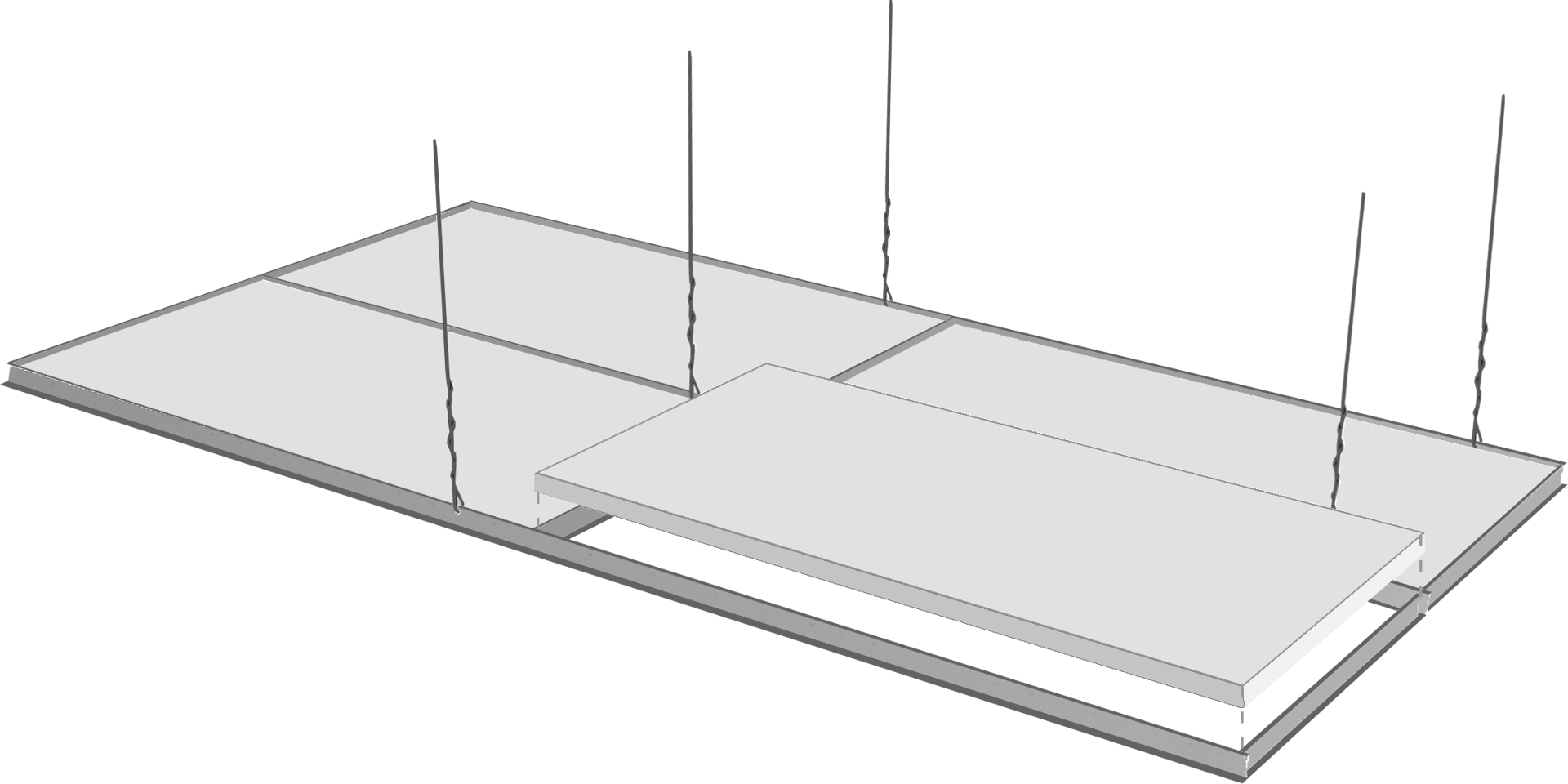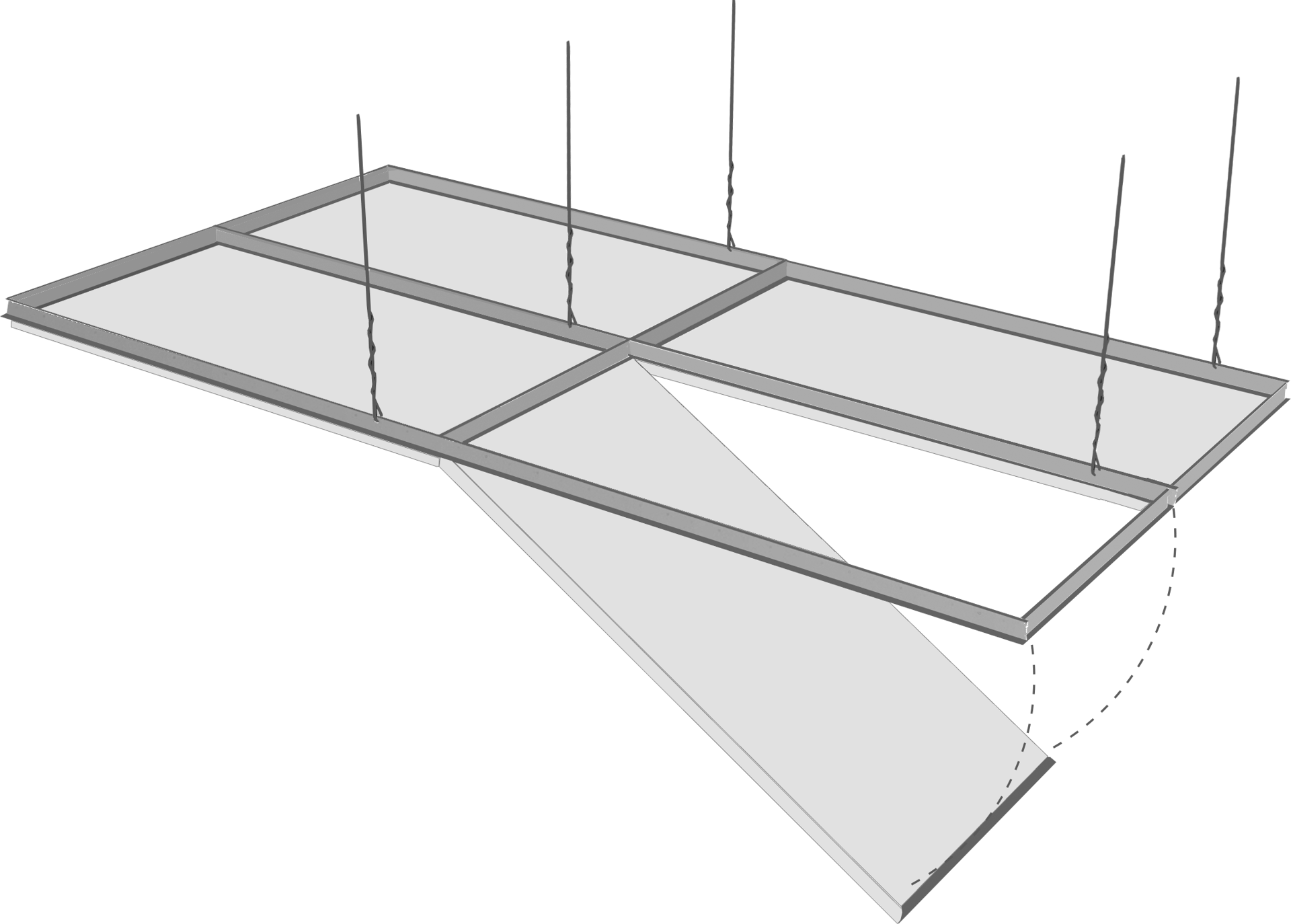 Two panel types accommodate different reveals, lighting integration and plenum access.
Lay-In Panels
Lay-In Panels are designed to rest in a 15/16" suspension system like a typical trim-edged acoustical ceiling tile, creating an exposed grid look.
SWING-DOWN Panels
Swing-Down Panels are designed with a special clip that attaches to the 15/16" suspension system creating a semi-concealed visual. The panels can detach to swing-down on one side, offering downward access to the plenum.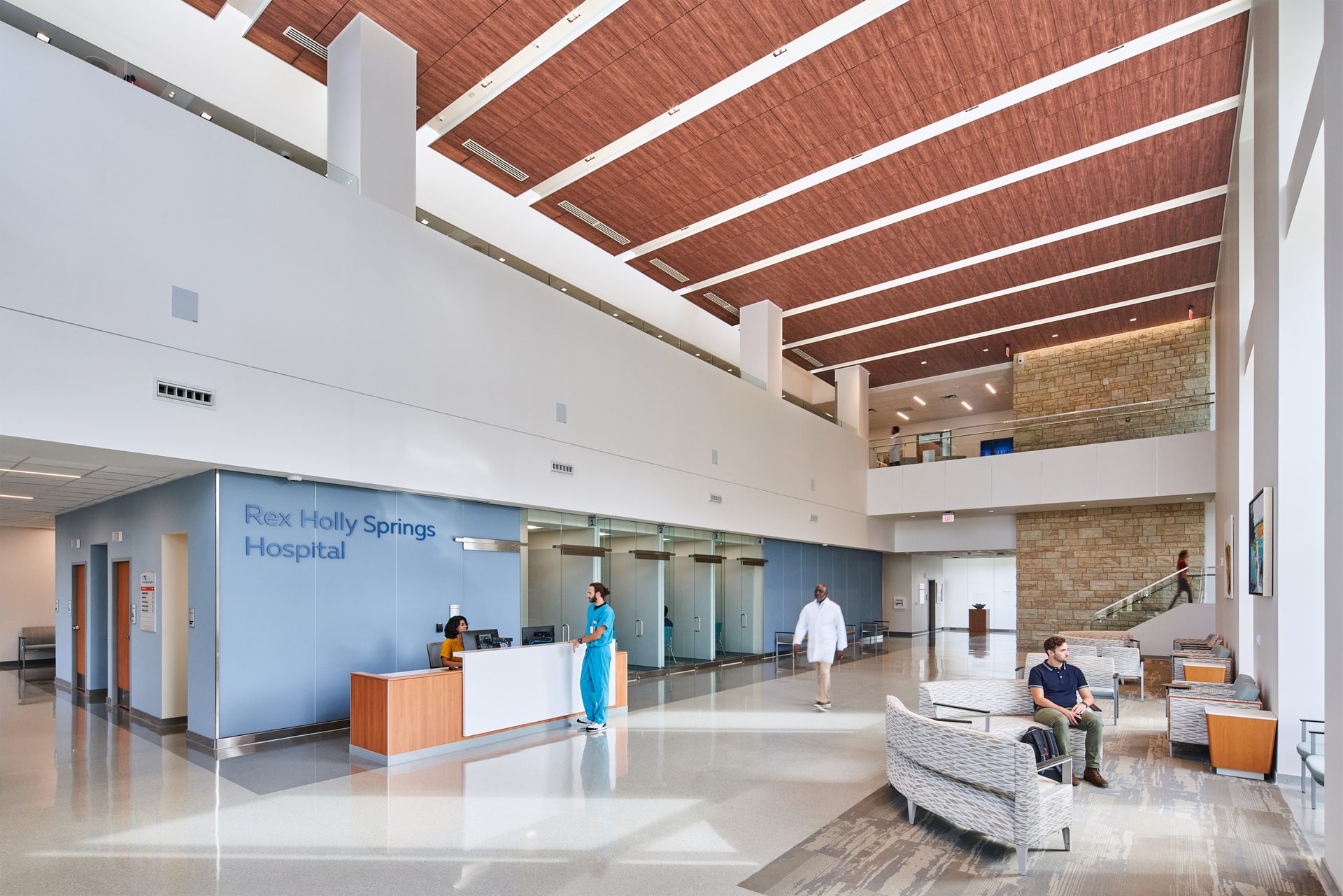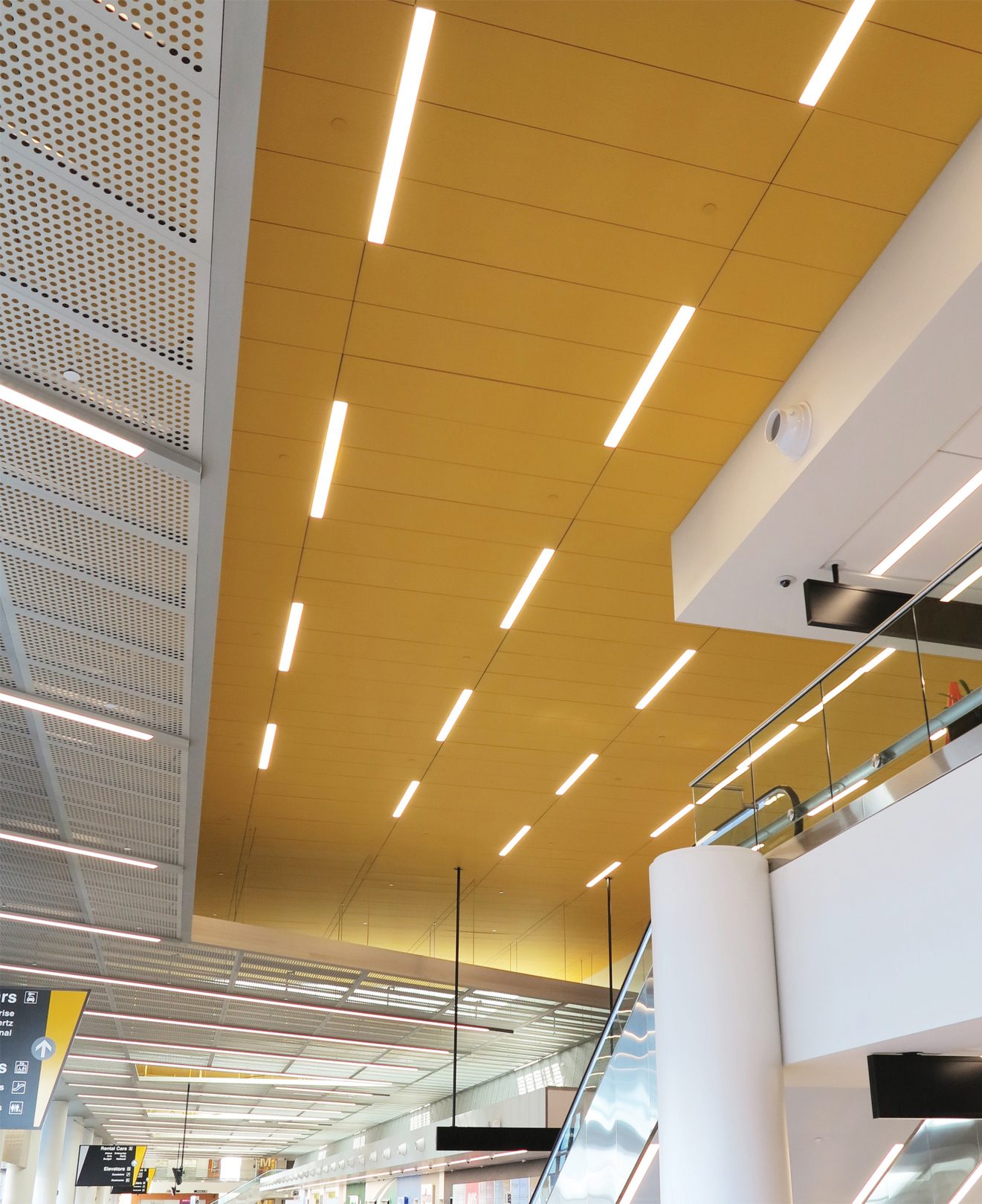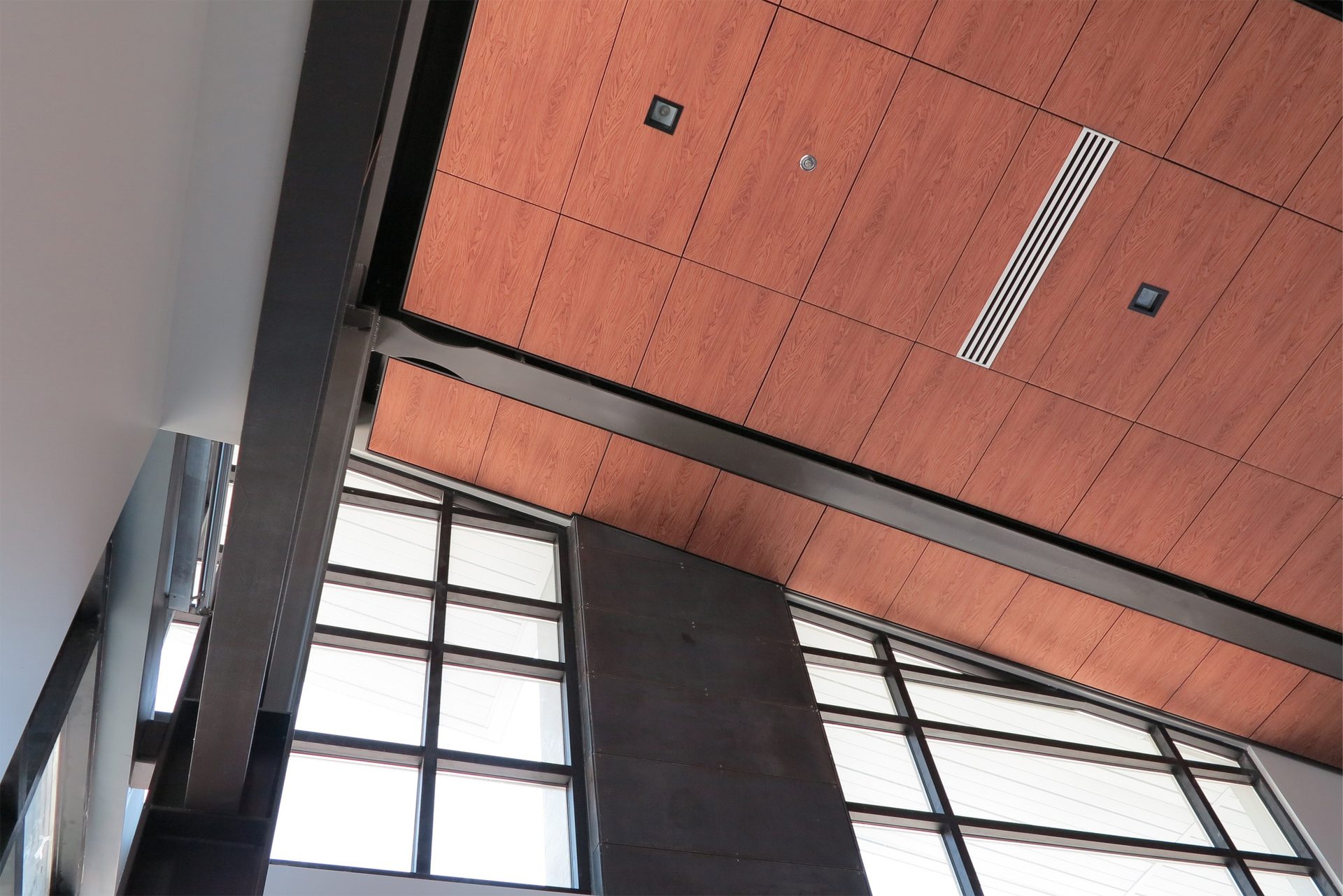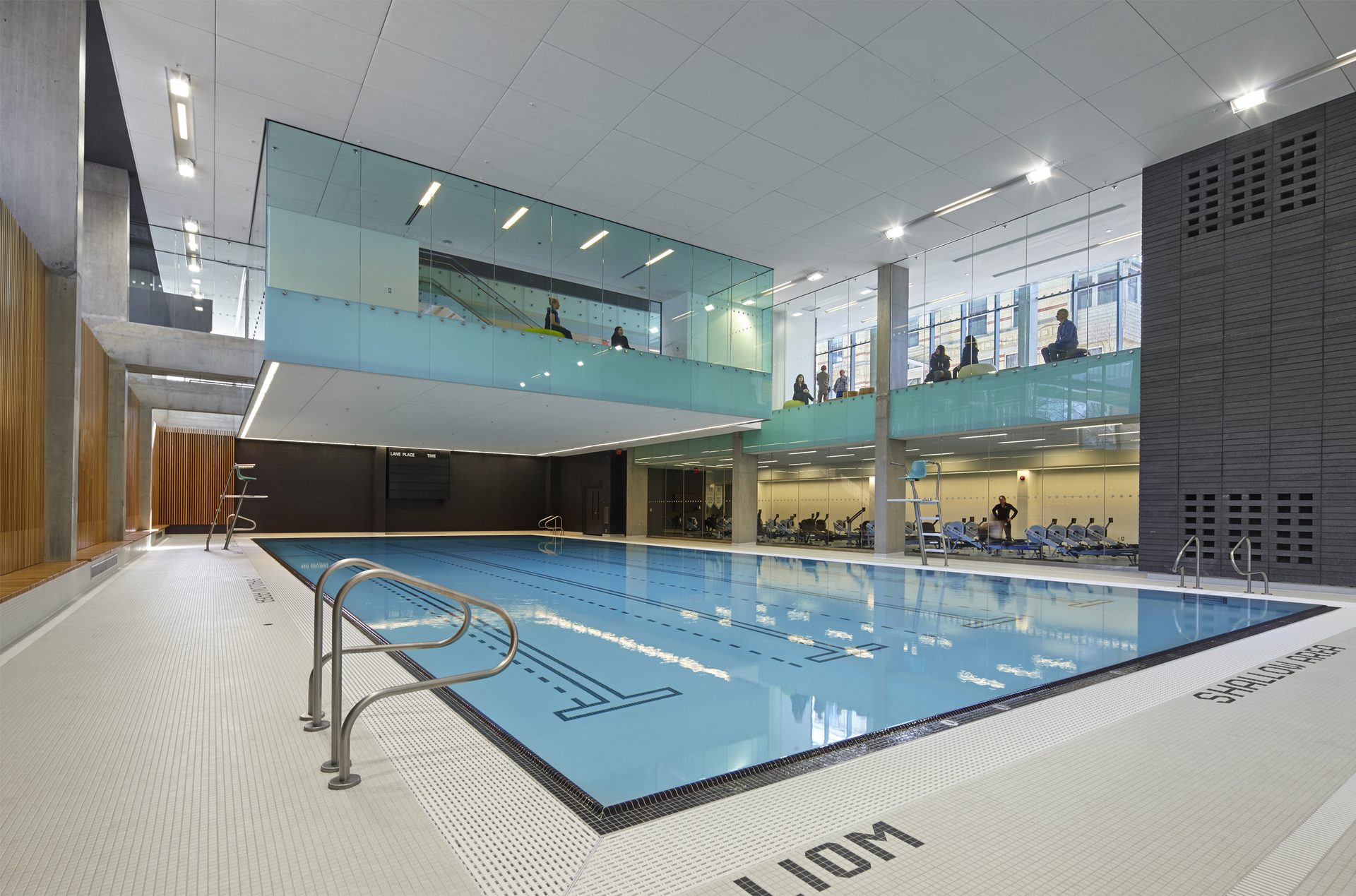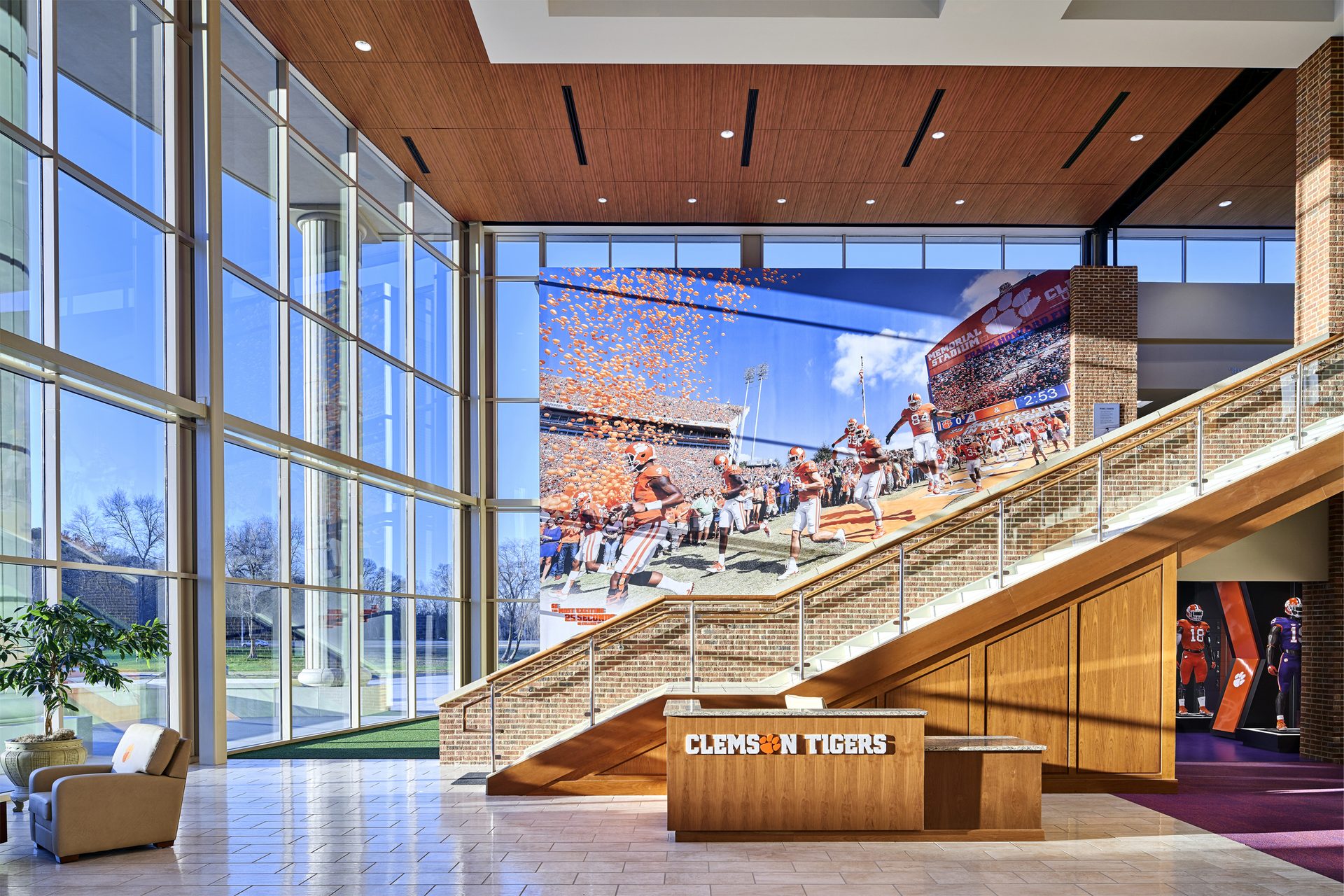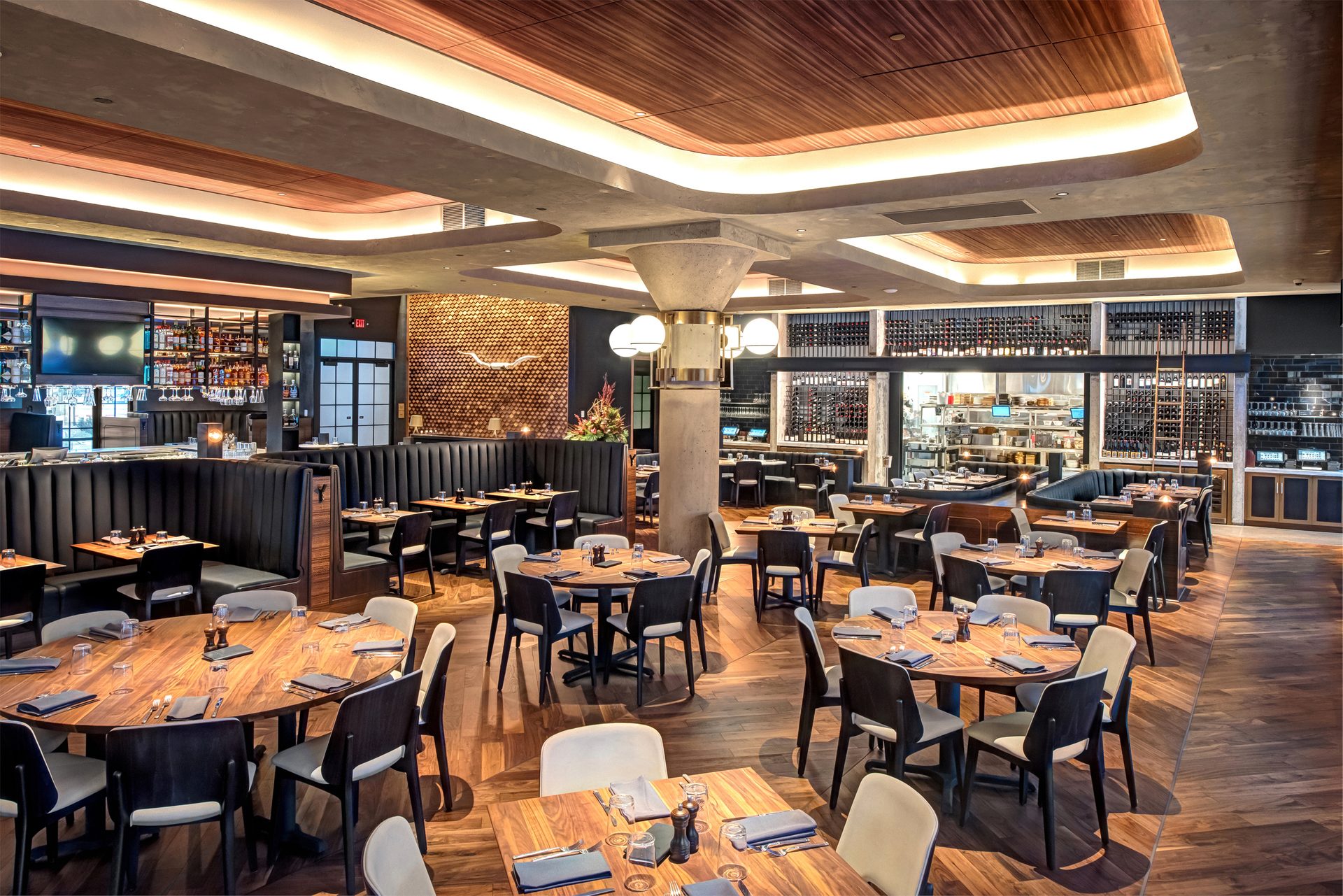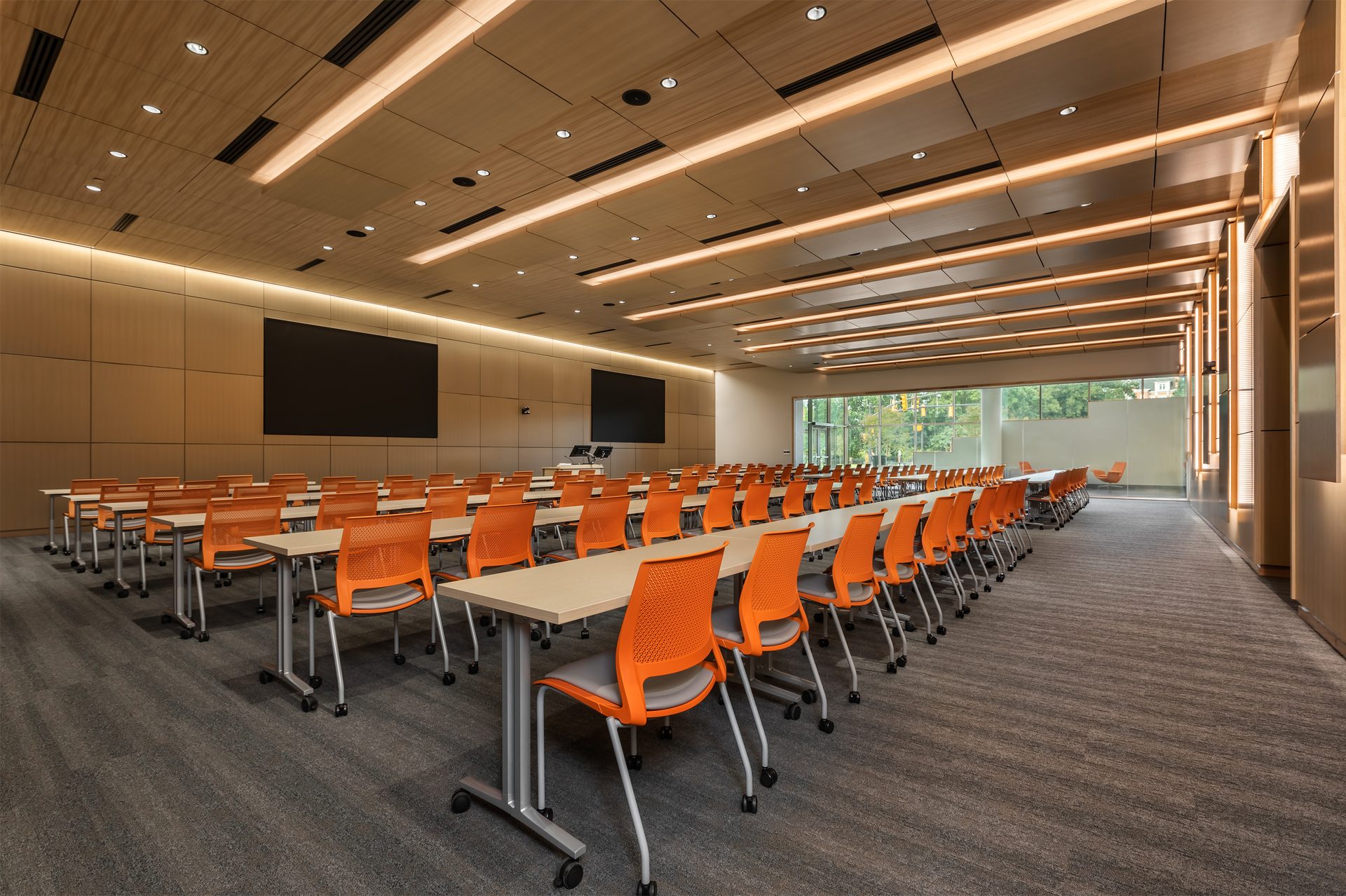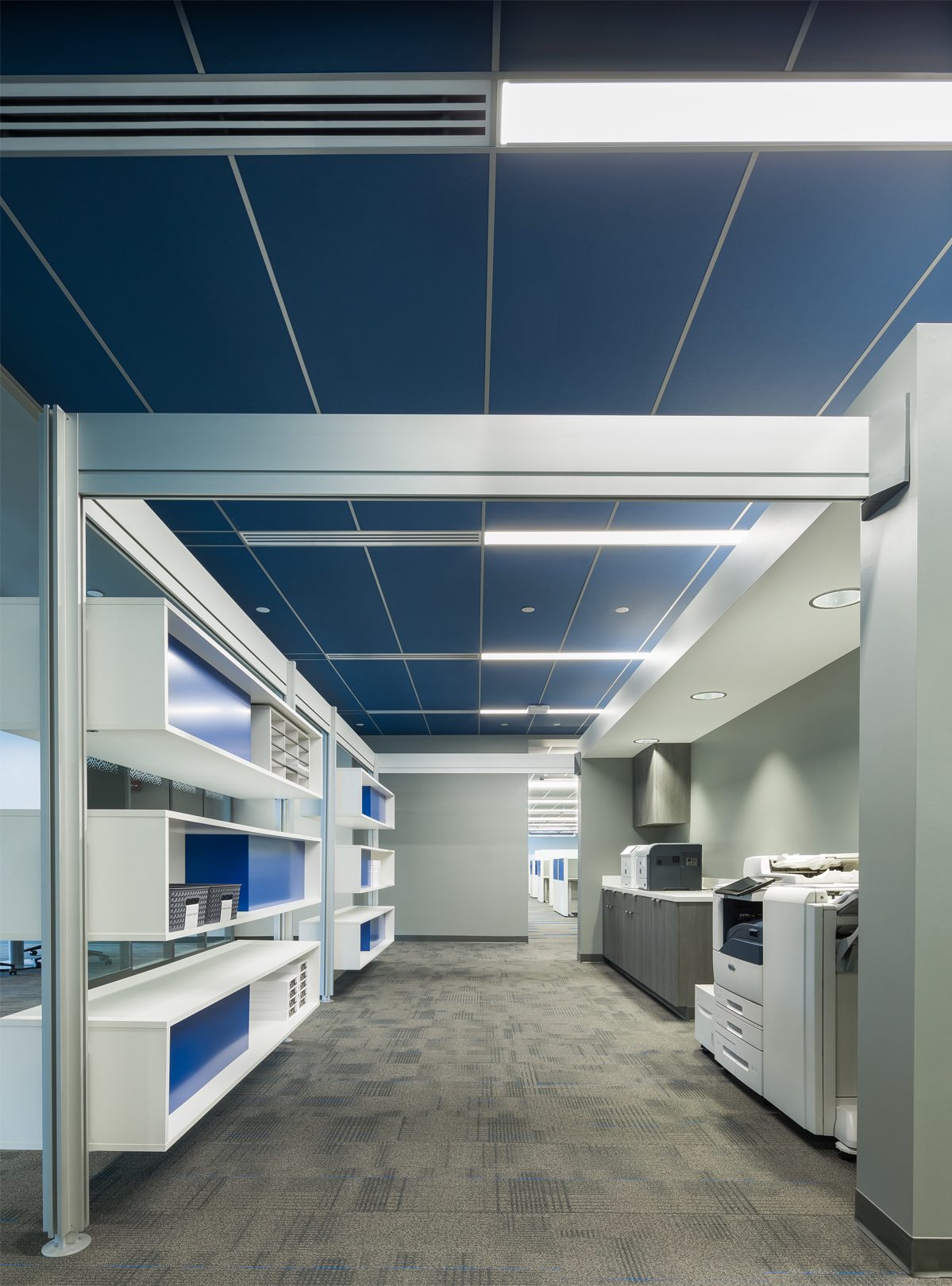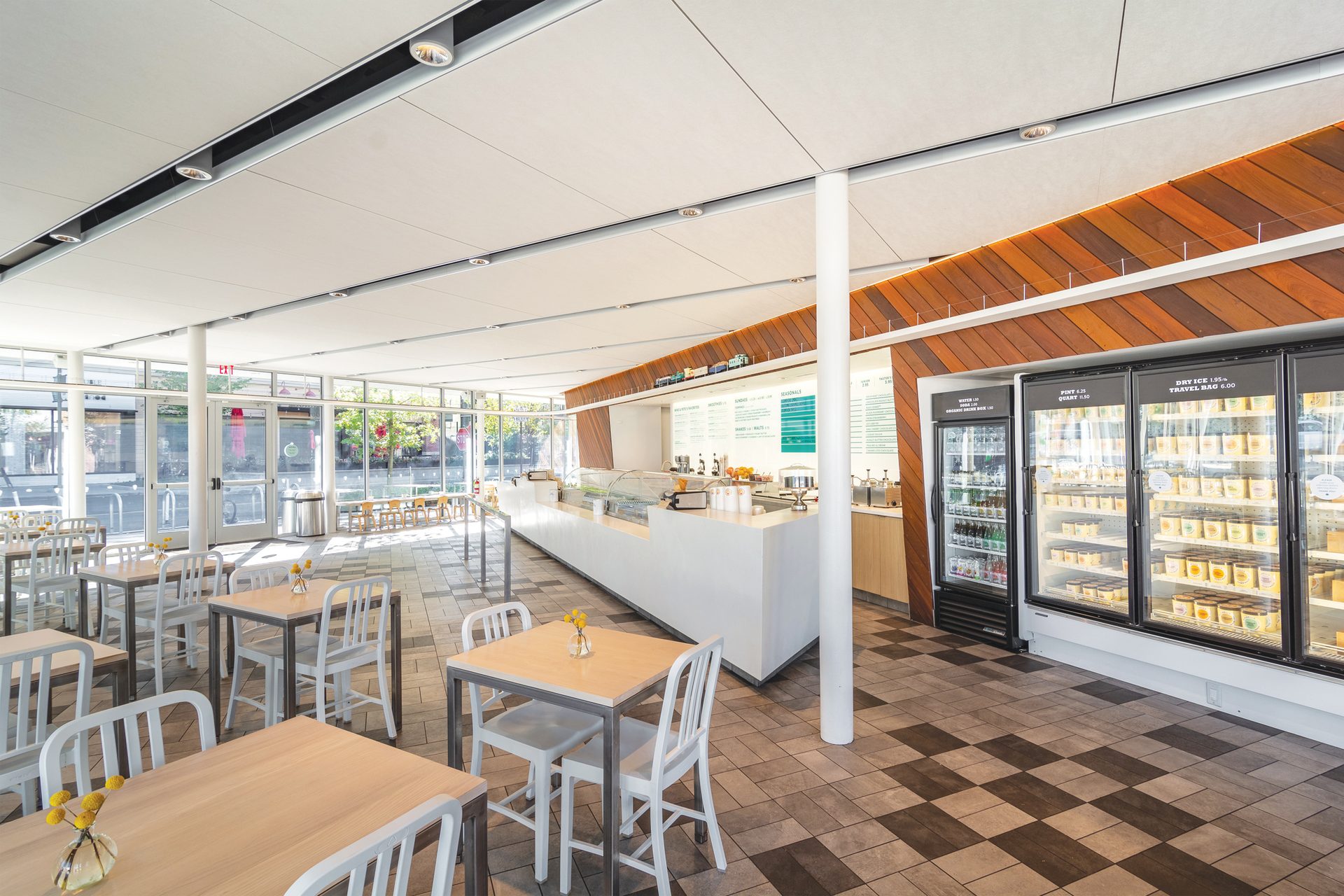 Discover a new level of design freedom and durable performance